The Sacred Arts include but are not limited to:
Right Relationship
Blessing
Ceremony and Ritual
Lineage and Legacy
Divination
Alchemy and Magic
Cleansing and Purification
You can find the Canto post that started it all right here.
The Sacred Arts Academy
The Sacred Arts Academy endeavors to fill a need for the highest quality integral instruction in the sacred arts. From the perspective of human experience across the world and throughout history, the sacred arts - including Astrology, Alchemy, Ritual - are the norm, not "new age", "fringe" nor "occult". The sacred arts are learnable and practicable by anyone who wants to cultivate an authentic sense of the sacred in everyday life.
SAA is dedicated to making the best sacred arts teachings available to everyone who wishes to learn about the sacred arts, and to those who wish to encourage and nurture the practice of the sacred arts in their daily lives. SAA is dedicated to the proposition that magic, miracles, and radical reverence for heaven and earth, body and soul, are essential ingredients to a whole and holy life, increasing our health, wealth, and joy.
The Sacred Arts include but are not limited to:
Prayer, Meditation, Ritual, Ceremony, Divination, Astrology, Alchemy, Magic, Dance, Music, Visual Art, Poetry & Storytelling, Honoring of Lineage & Legacy
You can find the Canto post that started it all right here.
Spinning Gold ~ Magic and Storytelling
We all have magic. It is present in our songs and our stories, in our art and our philosophies; it is present in our very breath and bone.
Magic is taught through stories; and it is part of a greater story, a family of practices and ways of living that I call the Sacred Arts.
Knowing that is true has very little to do with belief and everything to do with being ready… to learn, to commit to life-changing work, to remember what you have always know.
Interested in Spinning Gold? Sign up here to be the first to know when it opens for registration.
Star Magic Course
Star Magic is currently closed. Want to know when it will re-open? Sign up to my astrology in action email list.
When you look up at the stars what you do see?
Possibility? Meaning? Magic?
I know that they are there waiting for you and I hope you know it too.
People love astrology.
Knowing a little bit about our stars and planets gives us insight into our own personal quirks, strengths, natural talents, and areas of challenge.
But often after we have our natal charts cast and analyzed or after a well-meaning friend has told us what our sun sign is really about, we are left with the question…now what?
Where do I go from here?
Astrology like any sacred art, can give us a great deal of really interesting and useful information.
But if we don't know how to implement that information, how to execute the ideas we encounter, what good does it do us? The fix is simple: astrology, like most sacred arts, was never meant to stand alone.
Specifically, astrology is happiest and fullest in conversation with magic, ritual, and ceremony.
In Star Magic you will learn:
how to read your natal chart
what the meanings of the planets and zodiac signs really are about
which ingredients in your kitchen cupboard and spice cabinet can be worked with to honor planetary energies
how to magically deal with retrogrades, eclipses, squares, oppositions, conjunctions, transits, and other celestial events so that doors open and roads are made clear.
Ongoing Course + Club

Registration: Currently Closed.
Format: 12 audio teachings, private Facebook Forum, private Star Magic classroom, ongoing tutorials, supplements, and monthly astro happenings!
20 Question Tarot
There are hundreds of books, guides, and websites dedicated to teaching us how to read tarot. Many of these resources are useful and really quite good. And yet, tarot continues to be a sacred art that befuddles and confuses at least as much as it simplifies and clarifies. Something is wrong with that picture.
Moreover, too many readers from beginners to professionals have what I think of as the "boilerplate" reading, meaning if you have heard it once, you have heard it one hundred times.
Let's not do that anymore.
In this open enrollment e-course you will receive deep teachings on each of the 78 tarot cards and 20 questions that will help you develop a much deeper understanding of the card as well as a more accurate reading style.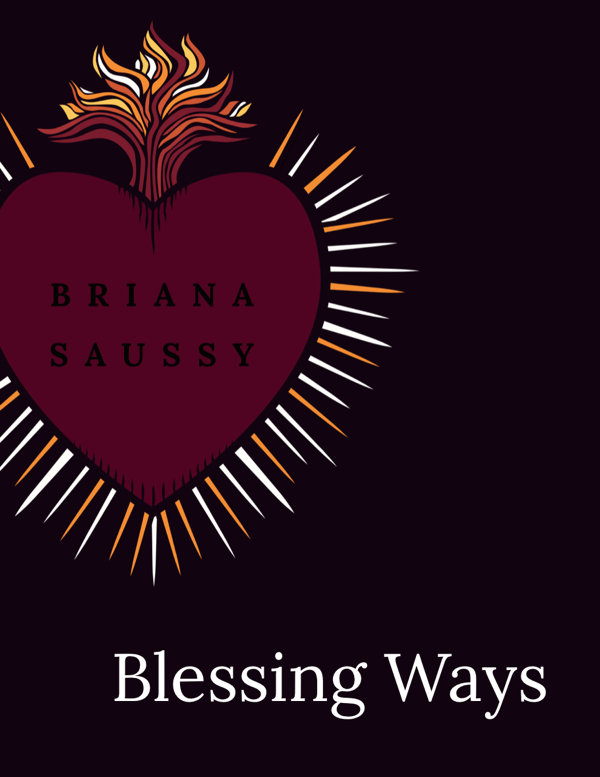 Blessing Ways
It is time for reverence to become more radical, in the deepest and truest sense, it is time for us to go down to the roots of what we hold most sacred.
It is time for us to collectively and individually bring all that is healing, whole-making, and holy into our daily lives and practices. It is time to ally ourselves with the great freedoms and devotions that the sacred art of prayer presents.
It is time for blessing ways.
Blessing Ways is a gift self-study class.
You'll receive an mp3 of our class call, and the companion book in PDF.
Selected Writings
A collection of some of my most popular thoughts and words on the sacred arts, healing, soulful living, love, magic, and rituals that matter.