A Year-Long Intensive attuned to the
elements
and all that is
Above + Below
Miracle Tree Sessions
O
Once trees spoke to people and we knew how to listen. Daily practice was not one more pesky item to tick of your to-do list, but instead an opportunity to reflect on the exchanges happening between your internal rhythms and the external cycles that surround us all.
Once upon a time we danced with and learned from the Presences of Earth, Air, Fire, and Water — not reading about them in a book but watching them braid in and out of our lives.
Once upon a time wide-eyed wonder and reverence was not folded up neatly only to be brought out on Sundays.

It filled us as we beheld star studded heavens and held the healing roots of deep and mucky earth.
Once upon a time we stood in right relationship…to ourselves, our magic, and our wise knowing — feeling them move within us from breath to bone. It is from such a place of right relationship that we find it easier (not always simple, but easier) to be in right relationship with our beloveds, our land, our purpose, and all that is miraculous around us.
Once upon a time it was so. May it be so again. Welcome to the Miracle Tree Sessions.
Miracle Tree Sessions
Registration available October 13th — November 14th
An intensive training attuned and guided by the four elements of Earth, Air, Fire, and Water as well as all that is Above and all that is Below.
In 2017 I will accept 10 students for the Miracle Tree Sessions. Each student will receive one on one training with me throughout the year for a total of 12 hours of one on one time. During our time together we will dive deeper into each Miracle Tree Module, engage in profound sacred imagination techniques, and explore the many ways to implement the sacred arts into our lives and (when appropriate) our businesses. Participation in the Miracle Tree Sessions is only open to students who have completed or are currently enrolled in Spinning Gold.
Tuition: $3,000 payable in one, two, or twelve payments throughout the year.
Note: 2017 is the LAST year I will offer the MTS in its current form and accompanied by monthly one on one sessions with me.
All participants in the Miracle Tree Sessions have lifetime access to the course and all members in the class of 2017 will receive complimentary copies of all current self-paced classes in the Sacred Arts Academy.
Register Now
Curious and want to know more? Check out the Course of Study:
Earth
Module I ~ February & March
We begin with earth always. The solid ground beneath our feet. The green life that springs up finding a way through rock, concrete and black earth to stand renewed and proud every single season. The vast mountains and deep forests, the patch of dirt that makes up your backyard or that special tree you have a fondness for that lives in the neighborhood park.
By the end, students will be able to:
Identify a variety of tools to assist them in attuning to the element of earth
Have a practice for cultivating calmness and going inward
Know how to connect to their specific place and the creatures, seen and unseen, that inhabit it
Work with and create sacred vessels for transformative, healing, and sacred purposes
Air
Module II ~ April & May
Air is that which gives life. Every single breath we breathe. The ideas that circle about our heads, hearts, and bodies until they are born...as works of art, as hand stitched fabric, as books and letters, as dance, music, song, as tiny toed, bright eyed babies.
By the end, students will be able to:
Identify a variety of tools to assist them in attuning to the element of air
Engage with their breath and discover the role of breath within the sacred arts
Learn to shield and protect themselves from a variety of difficult situations
Write original petitions, prayers, and blessings, create magical squares, and work with sigils
Fire
Module III ~ June & July
Fire is that which gives light. The light of our eyes from which our beauty reveals itself. The glow of healthy skin flushed with life-giving blood. The light that shoots through us when we feel passion, desire, even anger. Where there is light there is energy and where there is energy, creativity flows forth.
By the end, students will be able to:
Identify a variety of tools to assist them in attuning to the element of fire
Learn and practice the transformative Radiant Heart Rite
Discover the roles that passion, anger, and arousal play within the sacred arts
Work with candles and fire to create change
Water
Module IV ~ August & September
Water cleanses, purifies, restores, and nourishes. Water is usually the last element discussed and there is a sense that water is the most synthetic element-meaning that it takes from all of the others in presenting itself and showing up in our lives-this is why the element of water rules the harvest.
By the end, students will be able to:
Identify a variety of tools to assist them in attuning to the element of water
Focus on their own intuition and develop tools to work with their intuition more precisely
Understand the role that divination plays within the sacred arts
Discover the magic of potions and elixirs as well as cleansing and blessing rites
Below
Module V ~ October & November
What is below is often unseen, unheard, and more or less forgotten about. But what is below are the bones and voices, stories and songs of all of those who have gone before us — our ancestors of blood and our ancestors of spirit.
By the end, students will be able to:
Identify a variety of tools to assist them in attuning to the element of below
Learn about the traditions and culture surrounding death and dying found within the sacred arts
Connect to their ancestors of flesh, blood, and spirit
Create death rites and memorial services that honor their spiritual path
Above
Module VI ~ December & January
The ascent, the rising up, up, up from the muck and mire, the taking of the lessons learned and then bringing them up, back into the light, back into the topside world. It is there in the rites and the ceremonies. Our ancestors know that what goes up must come down and likewise, what goes down will once again re-emerge, changed, deepened, wizened, and precious. We have gone where angels fear to tread and in so doing take on something of the angelic ourselves, now it is time to return to the waking world, now is the time to shape our legacy.
By the end, students will be able to:
Identify a variety of tools to assist them in attuning to the element of above
Chart their connection to descendants and the legacy they wish to create.
Discover the role that celestial events and astrology play within the sacred arts
Relate and connect to Planetary and Celestial energies
Hands-on & Content-rich
U
nlike many other "digital" or "virtual" programs, the core of MTS is relational and as a result each student is encouraged and given tools to consider right relationship from a number of different angles. This is most evident in the Book of Sacred which is a working book that all MTS students create and add to as the course develops.
The full body of MTS weighs in at 437 pages, includes 36 weeks of lessons, 19 active imagination exercises, 20 ritual forms, 10 Sacred (work)sheets, and numerous magical-crafting opportunities. This work is a compilation of 20+ years of my own apprenticeship in the Sacred Arts, so it is rich, deep, and multifaceted.
What are the Sacred Arts?
1. Right Relationship
2. Blessing
3. Ceremony and Ritual
4. Lineage and Legacy
5. Divination
6. Alchemy and Magic
7. Cleansing and Purification
What makes this course unique?
Community
dynamic, diverse, supportive, and enthusiastic
community of sacred artists

One of the special things about the Miracle Tree Sessions is that every member is IN the program for life — even advanced practitioners find that the information presented is so rich and so deep that it takes more than one year to fully benefit from the material. To that end, all participants in the MTS can take the course over and over again for as long as I run it, for free.

That means that each year new students are cared for by seasoned alums — people who have "been there and done that", individuals who can speak with compassion and integrity about the various delights and challenges that come hand in hand with any sacred arts practice. In 2016 we are moving the MTS community forum OFF of facebook and onto our lovely, private forum. All participants have access to and may participate in all group calls as well — the Miracle Tree Sessions curriculum lays out a fascinating journey, but it is your fellow classmates and alums who are your traveling companions along the way.
Otherworld Encounters

The second quality that is incredibly unique to the Miracle Tree Sessions is the series of encounters with the otherworld that we experience throughout the year.

As a group and on an individual basis, students have the opportunity to work with actual liminal, otherworldly experiences, including encountering Guardians for each of the elements, deep dream work, establishing connections to spiritual allies, and more.

These experiences, while different for each individual, create vast breadth and scope to the overall program.
Ready to register for
Miracle Tree Sessions

2017?
Course Caretakers
You'll have course facilitators we love to call the Miracle Sisters: Cassandra, Jacquelyn, Jen, and Sara. They bring their own special brand of brilliance, kindness, and support to our course community throughout our year together.
Cassandra Oswald
Cassandra is an artist and student of the land & the mantic arts, presently immersed in the study and preservation of regional magic and folklore. She works in ink and wood to create original art & materia magica, illuminate manuscripts, draft maps and illustrate tales both tiny and mighty, including the ones you've encountered with Spinning Gold!
Jen Rue
Jen is a true believer in the art of daily magic, and works to create an enchanted life with a little help from the gardens and the valley hills that surround her. She wanders beneath the moon, dreams up herbal concoctions, and blogs about her adventures at Rue and Hyssop.
Jacquelyn Tierney
Jacquelyn is a designer and forecaster who works with sacred artists and artists of the sacred ready to emerge from the digital dark ages and tell throat chakra shame to kiss their behinds. Her specialty is helping entrepreneurs in the sacred, fine and healing arts divine personal style and bring a little luxury into their mystical branding mix.
Sara Magnuson
Sara is a crafter of spiritual supplies, a reader of cards, a diviner of bones and the co-founder of Candlesmoke Chapel. Her personal practice is eclectic, animistic, and ancestral. The guidance she provides is based in the messages of Nature and its role in how we move through this world.
Want an MTS Student perspective?
Enjoy these past and present student experiences: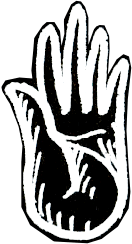 "Bri is a whip-smart teacher who effortlessly guides her students towards a deeper (and practical) understanding of the sacred arts. I've been fortunate enough to witness her incredible skills as a teacher, mentor, and speaker first-hand. When you study with Bri, it's like getting access into a secret library of magical goodness with a professor that lovingly reveals the secrets of the universe in the most intimate and imaginative way. Her teaching is deep, pragmatic, and effective. Want to get your head wrapped around oracles and mysteries? This is your guide to knowing the unknown."

Theresa Reed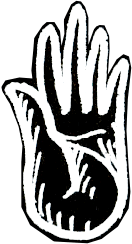 "There is one thing that I look for in a teacher: love. You can discern fairly quickly in a conversation with someone if they have a real passion for their work - if it moves them on a soul level. Briana Saussy loves her work, and that is what drove me straight to her. I was so inspired by the way she approaches her craft. She has such a heart for the Sacred Arts she practices, that teaching them seems to come naturally for her. She is generous with her time, knowledge, and assistance.
As a student, you are never left hanging, or feeling like you missed something. And once you are in, you're in. Bri's open-hearted approach to sharing her expertise means that students become part of her Sacred Arts family and get a first look at new offerings, classes, and services, and get one-on-one access to her. When you are teaching the stuff of Spirit and Magic, you need to know your craft well. Briana has grown-up in this work, but doesn't rest on her laurels - she is always seeking knowledge and insight, and practices what she teaches. I unabashedly recommend her and her work often. She is one of the most brillant, magical people I know, and I am wildly proud to call her one of my trusted mentors."

Jen Rue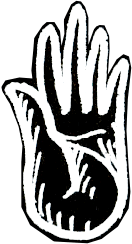 "I've been a student of Bri's since I first met her four years ago. From the beginning she has consistently been compassionate, loving, kind and always forthright and fair. As a student and graduate of the Miracle Tree Sessions, her teachings have revolutionized the way I move through the world. Her approach is direct, yet gentle; patient while remaining goal-oriented. She assumes a level of confidence in her students, even if they don't yet have it in themselves.
The material Bri presents in all the classes she offers is beautiful to look at, as well as being structured in a way that packs in a lot of information without ever being overwhelming. Her writing is thoughtful and rich, coming from a lifetime of knowledge and experience, while remaining easy to understand. Bri gives deeply of her time, heart and soul; her dedication to her students is unsurpassed. I am grateful and honored to call her my mentor and teacher."

Sara Magnuson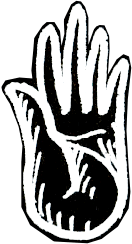 I was looking for connections and practices to help me deepen into my own soul, to learn about the pieces that are missing for me, such as tapping into the four elements and I was looking for tools to strengthen my spirit. I have been surprised by the very specific ways to connect with earth, air, fire and water in my daily life. My eyes have been opened to rituals and magic and realms that are here to support me. I feel deeply supported. The main thing for me has been the daily practice of calmness and grounding, centering and anchoring. Awareness of my breathing has increased, and also the awareness that I am responsible for growing myself by doing the work regularly. My favorite part of the program though is you, Briana. your enthusiasm, your wisdom, your you-ness, is so wonderful and alive. It is contagious and I am appreciative. I am loving this course! I will definitely make use of the opportunity to go through the material with the next year's class. I love that there is such an option!

Nan Scarborough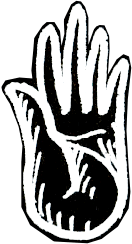 "I am always learning something new from you. And, thank you for approaching subjects, that at first glance appear very overwhelming, in a way that divides them into digestible -- and always colorful, tasty-- morsels." Jacquelyn Tierney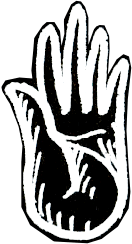 My favorite thing about MTS? I'd say it's permission. I like learning/practicing deeply the formerly "strange" things I had experienced or wondered about for pretty much my whole life. It now feels like there is way more congruence and integration in my every day life. Self-care and making time for practices I did not at first understand, but could feel would be supportive to me has changed my daily practices. Heck, just having one at all makes all of the difference! MTS and my work with MTS has raised my awareness of energetics and the unknowns/unseens present in every day life. My clients/students say that I am really "checked in" on a much deeper level. I have not put together new offerings in a while; however when I do, I know they will be much deeper than before. All of the curious things that I had no idea existed and how they work together on the regular plane of living. Like honey jars and relationships. Dreams and having additional awareness about what I am ready to work through.

M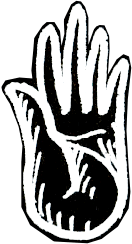 I love the fact that you present things that I have a familiarity with in a whole new way, such that everything just seems to 'click' all of a sudden. I've been a student my whole life but I now understand how to put this knowledge to use every day, in my "real" life. I have seen quite clearly how nurturing the part of me that is a sacred artist helps me to be a better mother, daughter, wife, sister, person. None is separate from the others. I also feel that I now have a solid daily practice that I can continue to build on. Yippee! I didn't even HAVE a daily practice until MTS! Now I have a beautiful one that fills me with gratitude, peace, and joy. EVERYTHING. The material, the structure, the community, the resources....I love all of it. Seriously! THANK YOU. This is the best investment in myself that I have ever made.

Jennifer Larochelle
Frequently Asked Questions

Click/tap a question to view the answer


When does the course start?

Miracle Tree Sessions begins January 1st, 2016.

How long does the course run?

The course runs one complete calendar year, from January 1st to December 31st.

What is the format of the course?


The course is divided into Six Modules. Length of time, two months per module: One month on, one "implementation" month.

Lessons are delivered monthly in the private classroom. Lessons are involved, intense, and focused, presented primarily through written PDF format with audio supplements.

Each module contains several active imagination journeys or techniques that may be practiced on the student's own schedule and which will facilitate the student's depth of knowledge and ability to understand course materials.

Group calls open to all students are held during implementation months.

Students participating at the Mentorship level also engage in 12 one hour, one on one sessions with Bri throughout the year.

I read something about "implementation months" - what are those?

Implementation months are "action" months! Because the Miracle Tree Sessions is an intense and focused programs, students throughout the years have found that they benefit from the course more if they have time in between each module to weave their new discoveries and learnings into their daily lives.

What are the active imagination techniques mentioned?

Active imagination journeys have been worked with by Mystics for hundreds of years. To read more about Active Imagination and the ways that it is different than standard meditation practices, see this article.

How content heavy is this program? How much time do I need to dedicate to it?

The Miracle Tree Sessions is the most content heavy program that we offer at this time. Each module averages about *** pages and the accompanying active imagination techniques are each between 5-10 minutes with the longest (in Module Six) being 30 minutes. During the MTS each student is encouraged to create their very own Book of Sacred — throughout the modules prompts, questions to consider, and opportunities for reflection are provided.

What kind of student can most benefit from the MTS?

The Miracle Tree Sessions is an in-depth and concentrated course of study. It creates real transformation in students' lives and it yields real change. As such the Miracle Tree Sessions is NOT the best course for newcomers to the sacred arts or beginners. (For that, please see my course Spinning Gold). Students who will derive the most benefit from MTS are students who have a relationship with the sacred (by whatever name they call it) and are interested in deepening that relationship. They may or may not be working professionally in the realm of sacred arts. Above all, students who benefit from the MTS are curious, intelligent, and excited about the opportunity to know themselves and the places they live with more depth and knowledge.

How much Bri time will I get in this program?

There are two levels for the Miracle Tree Sessions. The Initiate level allows students to participate in the program, access all course content, the private online forum, and the group calls; there is no one on one contact with Bri at this level unless students arrange for that on their own outside of the course. The Mentorship level of the course includes 12 one on one sessions with Bri (one hour a month for the entire year).