You. your questions. Your hopes. Your fears. Above all your curiosity.
And Me. My traditions of divination, magic-making, astrological know-how, and creative journeying techniques.
Together we will make magic happen.
Not wish upon a star and then twirl your fingers for the next three months kind of magic.
No.
Think along the lines of visiting an old witch who lives in the woods (maybe in a chicken-footed house) in order to receive just the right blessing, potion, or enchantment that will kick start significant change and transformation right now and you've got the idea.
Feel along the lines of a tarot or astrology session that delivers rapid insight with accuracy, honesty, and compassion and you've got the idea.
Cost: $250 for one hour and $325 for two hours
Duration: one or two hours
Format: via private phone line; sessions may be recorded upon client request.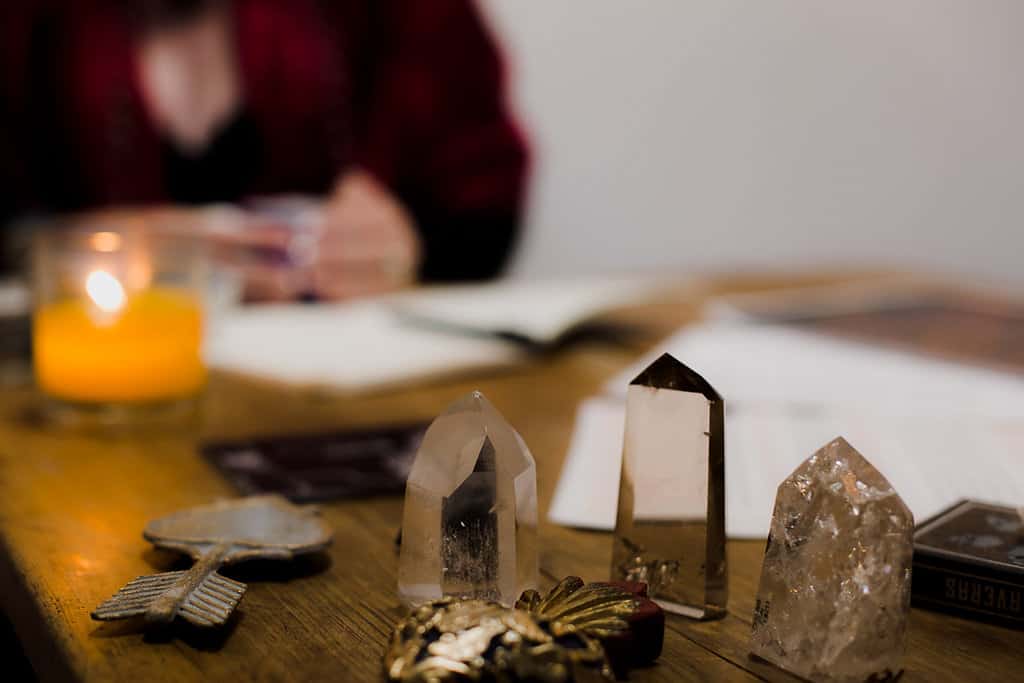 What would your life be like if you had a witch in your pocket working magic on your behalf every single month?
That was the question that gave birth to a Witch In Your Pocket.
The answers? Nothing short of incredible…marriages that seemed impossible to manifest, better jobs, increased vitality and health, more money, and of course, most important to me, a deeper and longer term relationship to your own special magic.
What: A monthly magical retainer service running throughout 2019
When: Begins January 2019
Price: $1000/month with a 12 month commitment – payment plans are available.
Deadline to apply: December 15th