Sacred Arts for the Soulful Seeker
Briana Saussy
Pre-Order your copy of Star Child: Joyful Parenting Through Astrology today!
Help your child make the most of their unique gifts, challenges, and potentials with a guide to parenting by the stars.
Astrology, when used correctly, can be a practical and magical map of our greatest gifts, challenges, and potentials―a map that is extremely useful when it comes to parenting. With Star Child, Saussy teaches parents how to read this map―with an eye to the houses, signs, and planets that are most emphasized for kids. Twelve chapters explore the characteristics of each sign, offering insights into friendships, creativity, education, and more, as well as guiding fairy tales and practices for parents and kids to do together.
As a mother of two, Saussy understands that our kids aren't just smaller extensions of ourselves―they're independent beings with their own thoughts, worries, hopes, and dreams. Though knowing how to best support them can feel challenging at times, we have the stars to guide us.
Pre - Order
Pre - Order on Amazon
Pre - Order
Pre-order on Barnes and Noble
Pre - Order
Pre-order on Indie Bound
Pre - Order
Pre - Order on Bookshop
Pre - Order
Pre-order on Sounds True
Pre - Order
Pre-order on Kindle
Hi, I'm Briana Saussy, often called Bri. I am a best-selling author and teacher working within the Sacred Arts and on behalf of Soulful Seekers all over the world.
Whether I am reading Tarot cards, casting Astrology charts, teaching my community how to spin gold, or making magic, the point of all of my work is to cultivate a deeper sense of healing, wholeness, and holiness on an individual and global level. My book Making Magic is available worldwide from Sounds True Publishing and I am currently at work on a second title: Star Child: Joyful Parenting Through Astrology.
For a detailed take on what working with me is like, please see this Paris Review article by Esmé Wang from her bestselling book, The Collected Schizophrenias.
XO,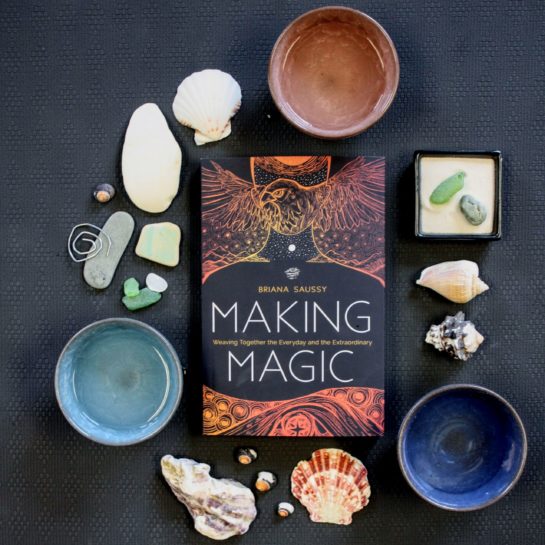 Making Magic: Weaving Together the Everyday and the Extraordinary is now available World Wide!
It is time for Making Magic.
Magic is found at the roots of our experience.
No matter who you are or where you came from, there is magic in your ancestral lineage. Through storytelling, practical guidance, and powerful prompts we will explore ways of directly engaging with the extraordinary forces of the universe in our everyday lives.
Order Making Magic
Looking for Fellow Soulful Seekers? Join our free, no-drama allowed, community!
Come and join the Sacred Arts Academy virtual community where you can meet, learn from, and explore with, other Soulful Seekers!
Work with Me
The most important thing to realize about working with me is that I am not a specialist. I am a generalist who is happiest when I'm able to call on any aspect of the Sacred Arts that I think will help you accomplish what you want to achieve. My work broadly spans four categories: Magic, Astrology, Tarot, and Spiritual Services. You may click on the links below to find out more. I count among my clients New York Times best-selling authors, distinguished Academics, Doctors and Medical Professionals, Lawyers, and folks in business as well as many amazingly gifted artists and creatives. You may also study with me if you would like to learn about and explore the Sacred Arts for yourself.
Canto
Read my latest articles!
Sacred Arts Show and Tell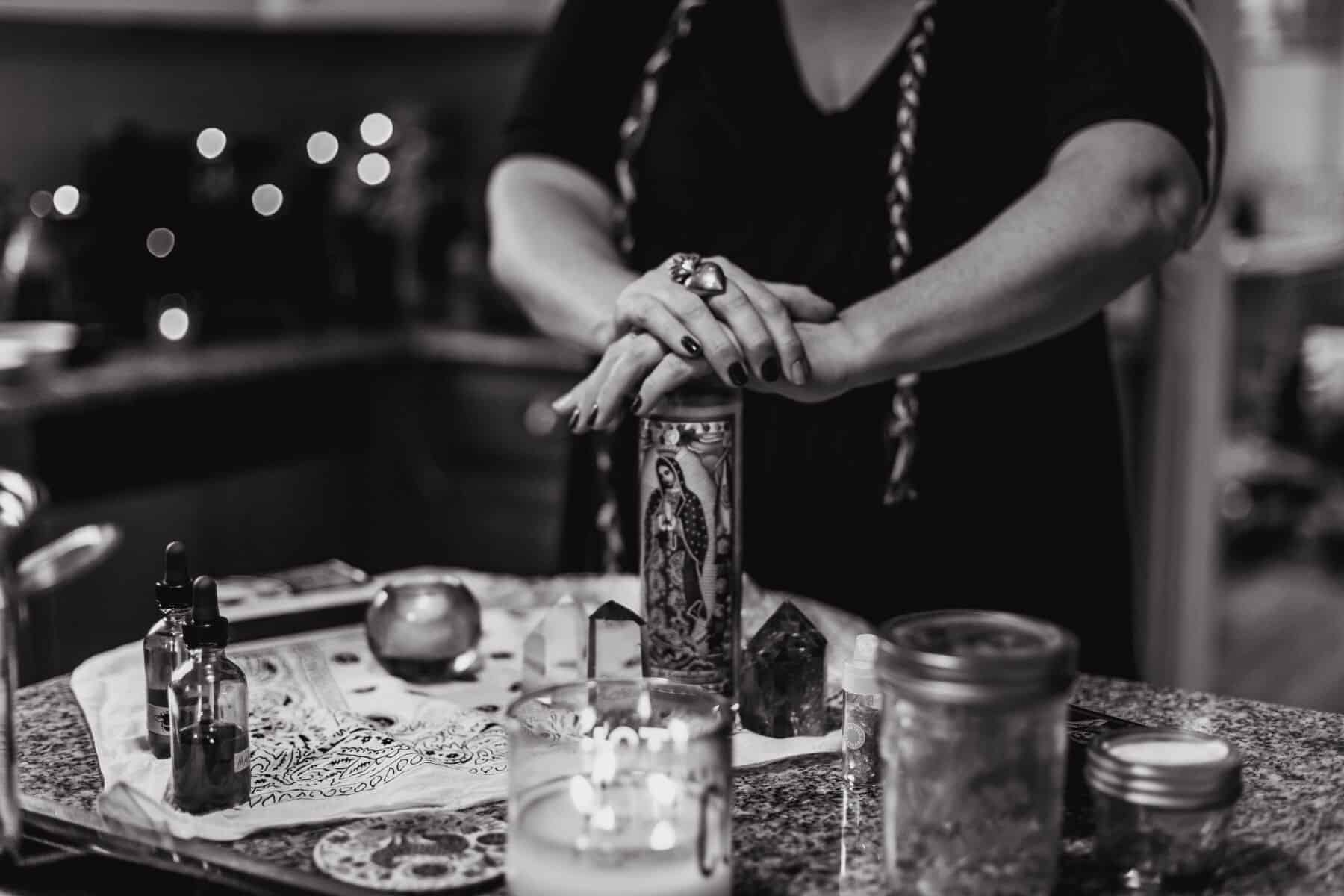 Stay in Touch!
And snag the Banishing Workbook