Weaving the worlds together
through story & the sacred arts
Spin a little magic for yourself, and download a free sample of the course:
What I have seen throughout my life whether in the country or the city, whether in the august halls of academia or the commerce driven marketplace, is that we all, all of us, have magic.
It's why we thrill to stories like Harry Potter and the Golden Compass, why we delight in tales of mythic rings and otherworldly requests — they hit upon a cord that vibrates deep within the body and soul singing out, I remember this, I remember this.
Recipe for Spinning Gold:
1 dash of Hogwarts,
1 heaping cup of fairy tales,
Stir in plenty of folk magic,
Warm over the fires of soul-seeking,
Serve with a whole lot of love.
Time out of mind, magic has always been taught through stories. Indeed, it is part of a greater story, a family of practices and ways of living that I call the Sacred Arts.
We listen, learn from them, and discover practices that illuminate our path. These stories and practices remind us of our forgotten knowing – how to take the straw of life and spin it into gold.
Knowing this is true has very little to do with belief and everything to do with being ready… to learn to trust your experience, to commit to life-changing work, to remember what you have always known. If you are ready to live your most magical life, then you are ready to start Spinning Gold. Welcome.
Storytelling, the Sacred Arts and the Magical Life – The aim of this course is to support you in rediscovering magic – and wholeness, holiness and healing – in your life through the power of stories and the Sacred Arts.
Registration opens: August 7th – August 15th
Class Begins: September 2nd
Duration: Spinning Gold is a year long course running from September to August.
What's *NEW* This Year:
Core groups ~ small breakout groups of students (both alumni and new) for deeper immersion into the course.
Ritual and Ceremony ~ live aural magic meetings every other month where we will make ceremony.
The Magic of Writing ~ Magical and creative writing techniques so that you can tell your own story.
What this course is NOT about:
Being a passive receptacle for the information; applying a cookie cutter method to your life; giving over your sovereignty to a system; easy 5, 7, or 12 step programs; pre-digested material, or English lit class. Also, this is a course that involves hands on magic making, so wands at the ready!
What this course IS about:
Trusting your own experience. Questioning everything as the soulful seeker you are. Taking the information, and then finding what works for you – creatively adapting and practicing in ways that work for your life and circumstances. Applying the stories and their teachings to your life, here and now, practicing the sacred arts and weaving the worlds back together.
Who is it for:
Anyone who is ready to re-enchant their daily life. Everyone, advanced and beginning students alike, and anyone who want to live their magic, and take it to the next level through stories and Sacred Arts.
What comes with it: The opportunity for one on one work with Bri, student discounts on other classes and offerings, offerings that are only available to students and not the general public, and first dibs on any courses or services that will fill quickly.
Rumpelstiltskin & The Sacred Art of Right Relationship
Immediate Access
The Power of Enchantment
Active Imagination Journey Begins: Working with Rumpelstiltskin and the Fates
Sacred Arts Practices: Cultivating Calmness; Grounding Centering Anchoring; "Finding the Gold" Devotional Candle Recipe
The Ballad of Tam Lin & The Sacred Art of Alchemy + Magic
The Power of Love
What happens when a mortal woman goes up against the powerful Fairy Queen for the sake of true love? As this ancient Scottish ballad teaches us, love is not something we feel only in the heart, we know it in our hands too.
Active Imagination Journey: Working with Tam Lin and Love
Sacred Arts Practices: Spirit Cord or Lasso; Salt Jar; Discovering your Love Talisman.
The Baba Yaga & The Sacred Art of Lineage + Legacy
The Power of Courage
A young, naive, girl finds herself abused and misused by those who should care for and protect her. Will she find succor with a witch of the wild woods fabled to eat plump children or meet her doom?
Active Imagination Journey: Working with the Baba Yaga and Courage
Sacred Arts Practices: Summon your Backbone with your cord; The North Star Rite and working with Sacred Fire; Discovering your Courage Talisman; Make your very own Spirit Doll.
Beauty and the Beast & The Sacred Art of Divination + Dreams
The Power of Hope
In this beloved tale, we hear the story of Beauty and her Beast not from the point of view of any of the usual characters but instead from the voice of a single, red, rose.
Active Imagination Journey: Working with Beauty, the Beast, and Hope
Sacred Arts Practices: An Omen Walk divination practice; A bedtime ritual to cultivate sleep and dreams; cord work with your descendants; Discovering your Hope Talisman.
Sir Gawain, Lady Ragnelle & The Sacred Art of Ceremony + Ritual
The Power of Justice
Brave knights of Arthur's round table always marry ladies fine and fair…or do they? A brutal tale that opens with the violation of a woman and the decay of the land and ends with unexpected merriment and the answer to that most ancient question: what is it that women really want?
Active Imagination Journey: Working with Gawain, Ragnelle and Justice.
Sacred Arts Practices: Clarifying Candle Rite; Claiming Your Name; Make a Name Mobile; Discovering your Justice Talisman.
Medea, La Llorona & The Sacred Art of Cleansing + Purification
The Power of Moderation
Two women, two stories, from opposite parts of the globe, and yet so much is the same. Join sisters Medea and La Llorona as they take us into the terrain where nightmares become real and innocence can be lost if we do not comprehend the power of Moderation.
Active Imagination Journey: Working with Medea/La Llorona and Moderation
Sacred Arts Practices: Navigating with a Lodestone; Cord Work Ritual and the Power of Moderation; Discovering your Moderation Talisman
The Book of Job & The Sacred Art of Prayer + Blessing
The Power of Wisdom
From the beginning wager to the catastrophe and finally the happy ending, The Book of Job is undoubtedly framed as a fairy tale. This is an uncomfortable fact is all too often overlooked by habit and tradition. No longer. In our approach the story of Job unfolds itself and reveals its medicines for what it really means to be among all of our relations – through the good and the bad.
Active Imagination Journey, Conclusion: Working with Job and Wisdom
Sacred Arts Practices: Cord Work for Wisdom; Milk and Honey Ceremony; Discovering your Wisdom Talisman and complete your Native Power Talisman Bundle.
Stories are the seedbed of Magic; I know this to be true.
Born with a severe birth defect that limited my ability to speak, and which required years of speech therapy as well as surgery, I know what it is like to be imprisoned in silence, wordless, unable to tell ones story.
I encountered fairy tales while learning to speak, an experience common to children. But I also learned them along side making offerings to the Moon, listening to Owl's wise words, and learning as much from my dreams as I did in the classroom.
Over the years I discovered that the Sacred Arts, the magical, mystical, practices I grew up with have their own primary source materials – fairy tales, folklore, and myth. I created Spinning Gold so that anyone who wants to learn the ways of walking in both worlds and making real magic can do so – with Story as their guide.
Spinning Gold is the best way to study intensely with me. If you would like to learn more about my approach to the Sacred Arts then please consider buying or borrowing my book: Making Magic: Weaving Together the Everyday and the Extraordinary.
Intrigued? Learn more about me.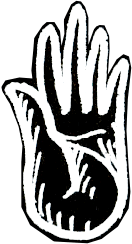 "Bri is a whip-smart teacher who effortlessly guides her students towards a deeper (and practical) understanding of the sacred arts. I've been fortunate enough to witness her incredible skills as a teacher, mentor, and speaker first-hand. When you study with Bri, it's like getting access into a secret library of magical goodness with a professor that lovingly reveals the secrets of the universe in the most intimate and imaginative way. Her teaching is deep, pragmatic, and effective. Want to get your head wrapped around oracles and mysteries? This is your guide to knowing the unknown." —Theresa Reed, A.K.A The Tarot Lady
Why You Should Spin Gold:
Where do we find meaning in a time when everyone just seems to be yelling over everyone else?
How do we locate the blessings in our broken places?
Is enchantment possible and is magic real?
What is my purpose, what is my path, and what can I do to help myself?
This year, these are the questions I have heard the most. We are living in interesting times, but they are also scary times. More and more people both fear that enchantment is just a story, and at the same time yearn to believe that magic is possible. We are looking for meaning, searching out a strong and resilient sense of purpose, and yearning to bless the places within us, and within our world that feel the most broken.
We are ready to spin gold.
It may not feel like it, but these questions are not new. They are as old as time itself. They are also the raw materials – the wool and the worries, the silk and the stories, that we begin to spin into something so much more. We only need a spindle, a strong core around which we can turn and learn; we need the Sacred Arts.
The Sacred Arts include:
Right Relationship
Alchemy + Magic
Lineage + Legacy
Divination + Dreams
Ceremony + Ritual
Cleansing + Purification
Prayer + Blessing

These are practices found within the widest variety of traditions, from the 'high' to the 'low' traditions, from exoteric and out loud  to esoteric and very secret traditions that teach us to engage with our questions, our confusion, our hopes and fears and make something strong, lasting and precious with whatever we find.
Relevance and Beauty — The Sacred Arts are not yesterday's superstitions, but tomorrow's north star, practiced even in the midst of, and in partnership with, modern scientific technical civilization. Their practice involves beauty: storytelling, music-making and dance, image-making, delight-taking and inspiration, deep attention and sensitivity to experience, thoughtfulness, loving friendships and communities, and good old-fashioned hard work.
Practical Magic — Within the Sacred Arts you will discover rituals that offer you peace and protection, prayers that bless your mind and strengthen your body, new ways to interact with your dreams, and techniques to connect you to past and future so that your present is ever more full. This is Grandmother magic; this kind that encourages you to look at your spice cabinet and kitchen cupboard in a whole new way; the kind that reminds you that you have allies to call on, omens to interpret, and blessings to share.
Stories that Guide Us — The greatest challenge people have when encountering the Sacred Arts is the feeling that they do not have real access to them – that because they do not have an intact tradition in their own families or communities they have none at all. Easy to feel this way and also dead wrong.
The Sacred Arts have been fractured over time, through war, and through forced re-locations of people including my ancestors and yours. And yet, they endure and they always have through story. Story is the primary source for the Sacred Arts. Story is our guide.
Throughout this course we will work with six original re-tellings of stories that speak directly to the Sacred Arts and the tough questions we all carry within us.
Coming from the storytelling lineages as they do, they are not made solely for literary analysis or scholarly exegesis, but are built for use: to live with and to speak directly into the heart of what we experience every day. These are stories that remind us what has been, show us what is, and reveal future possibilities we have not even considered.
We are Spinning Gold so that we can Weave…
Practically we are weaving ourselves back together by remembering the Sacred Arts and putting them into practice, asking the BIG questions in a community of soulful seekers, and creating a durable fabric of practice and tradition that is our very own.
But we are also doing something that is more than, and deeper than that: we are weaving the worlds back together – the world of here and now, the world of to-do lists and chores, and the world of Spirit, of Holy Helpers, the Wild Wood and enchanted ways – those worlds work best when they work together and the people who live in both?
Well, knowing quite a few of them I will tell you: they laugh more, they love deeply, everyone is welcome at their table, and they know precisely what it takes to spin gold.
The other secret?
You do too.
So come join me for a year of doing exactly that, for it, and you are needed more than ever.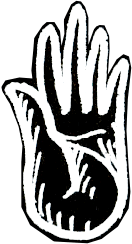 "Bri's Spinning Gold is the dream of what I would have wanted when I first started out on my path."
— Joanna Powell Colbert

The Design and Contents of Spinning Gold
As you can see from the Course Syllabus above, Spinning is comprised of Six Modules developed over the duration of a single calendar year, from September to the end of August.
Enrolling in the course, you will have access to the Spinning Gold course classroom online, which is a one-stop location for all the downloads you will need for the course.
Our journey during the year will be guided by six timeless and timely stories – either fairy tales or stories with deep connections to fairy tales – and we will take on one story every two months. This pacing is so crucial. It will allow you to get new material, try out some new experiences and practices, and even catch up with others, or just catch your breath.
A new story – an original re-telling – will be delivered to you at the beginning of each bimonthly period in the form of a beautifully designed and illustrated PDF Guidebook, with stunning original artwork by Cassandra Oswald. You will find that along with the story, there will be many other juicy tidbits as well, to help stoke the fires of your sacred imagination, your daily practice and your soul seeking. The Guidebook also includes links for audio recordings of the story, and something we call The Active Imagination Journey.
Each Module Guidebook Includes: An original retelling of the story, available in printed text and recording; an Active Imagination Journey, printed text and recording; Delphic Questions for journal work, reflection and divination; Three Sacred Arts practice ideas; An essay taking up larger themes fundamental to the Module; Further Explorations (list of three resources).
Here is an example of what the individual Guidebook Table of Contents looks like:
How To Use This Guidebook
Blessing for Lovers of Learning
The Guiding Story (Text Plus Audio mp3 link)
Active Imagination Journey (Text Plus Audio mp3 link)
Delphic Questions for Self-Discovery (Journaling and reflection questions)
Three Illumination Practices (Sacred Arts Practices)
Essay
Further Resources
Notes
The tapestry of Spinning Gold's practical work is woven together by three primary, interrelated practices:
1. The practice of deep listening to stories and to your own experience. (Guiding Story)
2. The practice of the imagination (Active Imagination Journey)
3. Sacred Arts practice (Three Illuminations)
An original re-telling of a fairy tale, folk story or ballad. The Guiding Stories help us sound the depths we need in order to move forward. Listening is a practice, and you can work at it, and get better at this soulful oceanography.
An original teaching inspired by each story and module theme delivered live during our group call. These teachings change every year – nothing is canned or repeated.
What I aim for here is to help you effectively weave together all three of the elements – the story, the active imagination and the Sacred Arts practices.
An active imagination journey (audio mp3) with the aim of building a bridge from the story to your everyday life. The active imagination journey takes each participant on a pilgrimage throughout the entire course where they will ecnounter magics and characters not easily forgotten.
Three Illuminations 
These are practical "how to" recipes, tips and tricks. The point of this section is to present some ideas for people to try out. My expectation is you will creatively adapt what you find to your own needs and your own situation.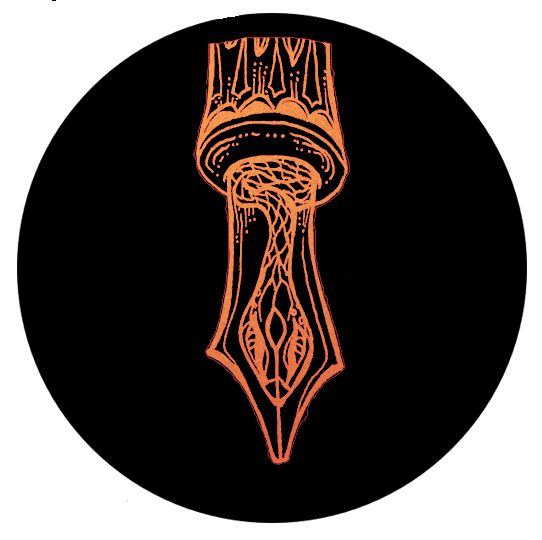 An original essay taking on broader themes relevant to the practice of deep listening, deep learning and deep magic.
The essays deal with becoming conscious of the roots of our thinking and our practice.
A list of further resources to assist you on your journey of discovery. Just as we have a lineage of ancestors, we all have a lineage of ideas at the roots of our life. The resources I have picked are intellectual and spiritual influences that have shaped my feeling, thinking and practice around the focus of each of the Spinning Gold modules.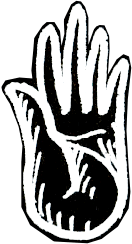 "I feel like I have many more tools in my sacred, magical toolbox. I love how every month is focused on a particular theme that we build on as the month goes on."
— Jenn
In addition, students will enjoy:
Live Ceremonies and meeting via Zoom
Opportunities for 2 one on one sessions with Briana.
Student discounts on classes and sacred arts services offered by Bri, free classes, and first dibs on popular offerings.
Access to a Resource Library, including audio interviews with some truly amazing voices in the Sacred Arts community.
Whispered in dreams, songs, and poetry, the deep magic and wisdom of stories form a special partnership between those who are living, and those who lived many moons ago.
The flow, order, and depth of this program result from my lifelong partnerships with people living and passed, and the stories they have shared. It is the natural expression of my devotion to excellence and my practical experience in the sacred arts – writing, ritual, counseling, and teaching hundreds of gifted students.
Not super powers. The practical bent of this course – from the storytelling experience to putting wisdom into action – is how to cultivate and actualize the potential of powers you already have, simply in virtue of being human.
Love, hope, courage, wisdom, moderation are viewed as transformational powers and are treated as an integrated whole, like an ecosystem.
Information about fairy tales is abundant, but once we have that information, how do we apply it to our lives?
The best information is worth little without knowing how to carry it into decisive and sensible action. This course is dedicated to the transformational power of the stories and carrying this into life practice and action. The modules contains a wealth of ideas for putting into action wisdom gleaned from the stories.
Enrollment & Tuition
We offer four enrollment options upon registration.*
Option 1: A one-time payment of $2,000.
The Spinning Gold Masterbook – the entire course in one beautiful place!
Access to individual guidebooks.
All Teaching Calls.
Guest Teacher and Resource Library.
Two one-on-one calls with Briana over the course of the year.
Optional participation in the private Spinning Gold forum.
Option 2: Two payments of $1000.
The Spinning Gold Masterbook – the entire course in one beautiful place!
Access to individual guidebooks.
All Teaching Calls.
Guest Teacher and Resource Library.
Two one-on-one calls with Briana over the course of the year.
Optional participation in the private Spinning Gold forum.
Option 3: 12 monthly payments of $170.
Access to Six Module Guidebooks during the course of the year.
All Teaching Calls.
Guest Teacher and Resource Library.
Two one-on-one calls with Briana over the course of the year.
Optional participation in the private Spinning Gold forum.
Upon completion of the course, students will have option to download The Spinning Gold Masterbook.
*Payments are processed through Gumroad and/or Paypal. Registration is available August 7th. Course begins September 1st, and runs through to end of August.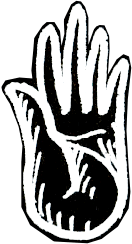 "I'm especially enamored of getting to listen to tales PERIOD, the way I'm encouraged to dive deeper into other fairy tales and stories I encounter in life, and the fact that the magical lesson extracted from each story is not always the one I would have expected. It feels like a deepening of the worlds around me, both seen and unseen. Heaven!"
— Paige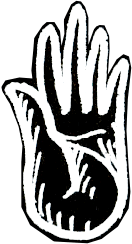 "I think one of the really wonderful things about Spinning Gold is that you can incorporate and adapt the practices to work with your personal spirituality/belief system. Yet at the same time the teachings are so very spiritual – all about right relationship and goodness…and also very, very practical."
— Heather
Spinning Gold Guest Teachers
Part of the amazing Spinning Gold resource library!
Elizabeth Barrial
Scent and Magic
New Guest Teacher for 2018
Chiron Armand
Urban Magic, Shamanism, and Listening to the Spirits of the Land
New Guest Teacher for 2018
Esmé Wang
Mental Illness and the Sacred Arts
New Guest Teacher for 2018
Rima Staines
The Alchemy of Art and Story
New Guest Teacher for 2018
Pam Grossman
Encountering the Witch in Sacred Arts and Story
New Guest Teacher for 2018
Sarah Palacios
Cultural Appropriation in the Sacred Arts
New Guest Teacher for 2018
Grace Quantock
Sacred Arts and Physical Limitations
New Guest Teacher for 2018
Randi Buckley
Boundaries for the Sacred Artist
New Guest Teacher for 2018
Alexandra Franzen
Sacred Arts, the Tough Stuff, and Surviving
New Guest Teacher for 2018
Najah Lightfoot
Spiritual Practice and Creativity
Myra Krien
Body as Altar and Temple
Ryan Edward
Creative Artistry as Devotion
Danielle Cohen
Witnessing through lens & life
Martha Jo Adkins
Death and Dying Ceremonies, Ways of Honoring
Rachel Alaia
Sacred Arts of the Wild Mother
Kara Hoppe
A Sacred Arts take on Trauma
Fabeku Fatunmise
Offerings, Ancestors & Lineage
Theresa Reed
Embodied Intuition
Sarah Anne Lawless
Working with the Animal & Plant Spirits
Joanna Powell Colbert
Building a Spirit Doll
Bari Tessler
Real Intimacy & Abundance
Debra Smouse
Tending the Home as a Sacred Art
Heidi Rose Robbins
The Sacred Art of Astrology
Dyana Valentine
Madness, Divinity & the Oracular
Ronna Detrick
Prayer and Blessing
Amy Oscar
Decoding Divine Messages
… and more! Our library grows with us.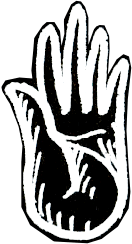 "There is one thing that I look for in a teacher: love. You can discern fairly quickly in a conversation with someone if they have a real passion for their work – if it moves them on a soul level. Briana Saussy loves her work, and that is what drove me straight to her. I was so inspired by the way she approaches her craft. She has such a heart for the Sacred Arts she practices, that teaching them seems to come naturally for her. She is generous with her time, knowledge, and assistance.
As a student, you are never left hanging, or feeling like you missed something. And once you are in, you're in. Bri's open-hearted approach to sharing her expertise means that students become part of her Sacred Arts family and get a first look at new offerings, classes, and services, and get one-on-one access to her. When you are teaching the stuff of Spirit and Magic, you need to know your craft well. Briana has grown-up in this work, but doesn't rest on her laurels – she is always seeking knowledge and insight, and practices what she teaches. I unabashedly recommend her and her work often. She is one of the most brillant, magical people I know, and I am wildly proud to call her one of my trusted mentors."
— Jen Rue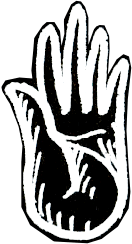 "I've been a student of Bri's since I first met her four years ago. From the beginning she has consistently been compassionate, loving, kind and always forthright and fair. As a student and graduate of the Miracle Tree Sessions, her teachings have revolutionized the way I move through the world. Her approach is direct, yet gentle; patient while remaining goal-oriented. She assumes a level of confidence in her students, even if they don't yet have it in themselves.
The material Bri presents in all the classes she offers is beautiful to look at, as well as being structured in a way that packs in a lot of information without ever being overwhelming. Her writing is thoughtful and rich, coming from a lifetime of knowledge and experience, while remaining easy to understand. Bri gives deeply of her time, heart and soul; her dedication to her students is unsurpassed. I am grateful and honored to call her my mentor and teacher."
— Sara Magnuson

Frequently Asked Questions
Click/tap a question to view the answer
Frequently Asked Questions
When does the course start?
Spinning Gold September 1st, 2019. 
Let's start at the beginning…what are the Sacred Arts?
So glad you asked. Read more about them right here.
So…are we going to learn magic in this course?
Absolutely yes. Magic, alchemy, divination, active imagination journeys, rituals that make a real difference…it's all in here.
What makes this different from other online courses and what kind of personal support should I expect?
Great question.
With the number of online courses available and huge, it is easy to become overwhelmed. Spinning Gold is different than a number of other online courses due to its length (one year), the truly rich content it includes, the phenomenal guest teachers, and because Bri offers one on one guidance for each student throughout their Spinning Gold journey. While these opportunities for one on one work with Bri are not necessary, they should definitely be taken advantage of.
Speaking of students, I hear Bri takes really good care of hers…what's that about?
She does! When you become a student in Spinning Gold you will have offerings from Bri available to you that are not available to the general public and you will also score awesome discounts on all kinds of Sacred Arts swag, plus if there are events that we know will fill up, we make sure you all get first dibs.
I'm loud and proud in my spiritual path and already have a developed practice, will this course be too easy or basic for me?
Spinning Gold is designed for those interested in learning about magic and the Sacred Arts directly from their primary sources of  fairy tales, folklore, and myth.
The spiritual insights that emerge from these tales are perennial wisdom, embodied in spiritual paths around the world. In this way, the course is designed to help those who are just beginning to search for a path, as well as those who already have a framework for themselves.
I'm not sure what my relationship to spirituality and the Sacred Arts is yet: will this course help me?
Yes! Spinning Gold is great way to become introduced to a world of timeless Sacred Arts and spiritual truths.
The course is designed to help newcomers discover the relevance of storytelling for everyday life, but also to give those who are more experienced a chance to develop and deepen their practice.
You may put as much or as little into the course as what makes sense for your everyday needs.
Is this a religious thing? Do I need to participate or not participate in a specific religious or spiritual path for this course to make sense?

No, you do not need to prescribe to a particular religious path. A body of stories and parables may be found in all religions and spiritual paths, and while the stories may be unique to one tradition, truth communicated by means of story is not specific to any one tradition.
The magic of storytelling can be practiced within all spiritual traditions and is foundational to all of the Sacred Arts.
I want to take Spinning Gold but I feel like I don't deserve to give myself this and/or I'm afraid it will be too hard…?

I hear that!
Life is busy, and investing time, energy and resources into long term learning and practice can sometimes seem hard to fit in.
Please know that the lessons, while rich, are designed to be accessible, as well as to provide a loving and supportive community to assist you every step of the way. This is a beautiful gift you can give yourself that will enrich the rest of your life in many ways.
What if my partner, family, kids, and/or boss, co-workers do not "get all of this" — should I not even bother?

You definitely should bother! It is frustrating to know that those closest to us do not understand or accept us for how we are and what we do.
My hope is that after doing this course, you can communicate your areas of interest in ways that makes sense and is accessible to those around you.
 What if I can't make one (or any) of the group ceremonies?

No worries. All group ceremonies will be recorded and instructions will be made available for those who need or wish to practice on their own.
How content heavy is this program? How much time do I need to dedicate to it?

While the course is content rich, the mp3 format makes it expedient for busy lives. Students have a lot of freedom in determining how involved they want to be in the course.
Generally speaking, dedicating one to two hours a week is a reasonable expectation for full benefit.
What is the refund/drop-out policy?
Spinning Gold is an investment in your spiritual practice and your developing relationship with the sacred in everyday life.
We have a strict no refund policy. You may drop out, but will be charged for the entirety of the course. But trust us, once you begin Spinning Gold leaving the class will be the last thing on your mind!
How long will I have access to the course?
Beginning in 2018 students have access to all Spinning Gold course materials and guest teachings for the year of their study – beginning in September 2018 and concluding in August 2019.
All course materials, teaching calls, and guest teachings are downloadable files so that each student can download them and have access to them whenever they need to.