Practicing a life of wholeness, holiness,
and healing
through
storytelling
Spinning Gold:
A Life of Enchantment
W
hat I have seen throughout my life whether in the country or the city, whether in the august halls of academia or the commerce driven marketplace, is that we all, all of us, have magic.
It's why we thrill to stories like Harry Potter and the Golden Compass, why we delight in tales of mythic rings and otherworldly requests — they hit upon a cord that vibrates deep within the body and soul singing out, I remember this, I remember this.
Our Recipe: 1 dash of Hogwarts,
1 heaping cup of fairytales and storytelling,
Stir in plenty of folk magic,
Warm over the fires of soul-seeking,
Serve with a whole lot of love.
Time out of mind, magic has always been taught through stories. Indeed, it is part of a greater story, a family of practices and ways of living that I call the Sacred Arts.
We listen, learn from them, and discover practices that illuminate our path. These stories and practices remind us of our forgotten knowing – how to take the straw of life and spin it into gold.
Knowing this is true has very little to do with belief and everything to do with being ready… to learn to trust your experience, to commit to life-changing work, to remember what you have always known. If you are ready to live your most magical life, then you are ready to start Spinning Gold. Welcome.
Spinning Gold 2017


A
Life of Enchantment and Magic - Spinning Gold is created with an eye to meeting one of the signal spiritual challenges of our time, disenchantment. Over the course of the year, we will listen to, study and work with six original retellings of stories as we learn to call the real work of magic and enchantment back into our lives.
This course is designed with you in mind. Through twelve live group calls with opportunities for your questions; downloadable audio files of stories and active imagination practices; pdf guidebooks and a private password-protected forum, I have taken great care to design a fully-loaded and supportive learning experience in service of your particular learning needs. Registration is available August 7th, 2017. Course begins September 1st, 2017, and runs through to end of August, 2018.
Module I Sep — Oct: The Ballad of Tam Lin & The Power of Love

Module II Nov — Dec: The Baba Yaga & The Power of Courage

Module III Jan — Feb: Beauty and the Beast & The Power of Hope

Module IV Mar — Apr: Sir Gawain, Lady Ragnelle & The Power of Justice

Module V May — Jun: Medea & The Power of Moderation

Module VI Jul — Aug: The Book of Job & The Power of Wisdom



We offer three payment options upon registration. Payments are processed through Gumroad and/or Paypal:

Option 1: a one-time payment of $1,000
Option 2: two payments of $500
Option 3: 12 monthly payments of $88

I know firsthand the power of story.
Born with a severe birth defect that limited my ability to speak, and which required years of speech therapy as well as surgery, I know what it is like to be imprisoned in silence, wordless, unable to tell ones story.
I encountered fairy tales while learning to speak, an experience common to children. But the simple task of learning to speak was for me rooted in a process of physically healing. The stories I listened to, and then learned to tell, became a way of life for me growing up. They were allies in my time of healing as a young child, and have lent their medicine to me many times since. They can do the same for you.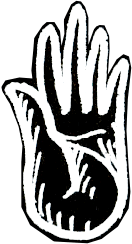 "Bri is a whip-smart teacher who effortlessly guides her students towards a deeper (and practical) understanding of the sacred arts. I've been fortunate enough to witness her incredible skills as a teacher, mentor, and speaker first-hand. When you study with Bri, it's like getting access into a secret library of magical goodness with a professor that lovingly reveals the secrets of the universe in the most intimate and imaginative way. Her teaching is deep, pragmatic, and effective. Want to get your head wrapped around oracles and mysteries? This is your guide to knowing the unknown." —Theresa Reed, A.K.A The Tarot Lady



An original telling of a fairy tale, folk story or ballad (both audio mp3 and print).

An original teaching inspired by each story and module theme delivered live during our group call.

An active imagination journey (audio mp3) with the aim of building a bridge from the story to your everyday life.

Small practices & simple magical ways to carry inspired action into your daily life - right away. Each contains at least one magical recipe for your enjoyment. (print)

An original essay taking on broader themes relevant to the practice of deep listening, deep learning and deep magic. (print)

A list of further resources to assist you on your journey of discovery. (print)
In addition, students will enjoy:


The opportunity to join a group call to talk about questions and to deepen our understanding of the ideas and challenges presented.
Continuous ongoing access to a supportive private online community forum, where ideas, experiences, and questions can be shared and explored with other participants and with moderators.
Opportunities for review and feedback from Briana.
Access to a Resource Library, including audio interviews with some truly amazing voices in the Sacred Arts community. These are people who walk their talk and practice what they teach, bringing breadth and depth to our understanding of how to live a life more enchanted.
Teachers & teachings you'll access
Inside the Spinning Gold Resource Library:

Aidan Wachter
Talismans

Ronna Detrick
Prayer & Blessing

Fabeku Fatunmise
Offerings, Ancestors & Lineage

Heidi Rose Robbins
The Sacred Art of Astrology

Amy Oscar
Decoding Divine Messages

Joanna Powell Colbert
Building a Spirit Doll

Theresa Reed
Embodied Intuition

Jason Miller
Ceremony

Dyana Valentine
Madness, Divinity & the Oracular

Sarah Anne Lawless
Working with the Animal & Plant Spirits

Bari Tessler
Real Intimacy & Abundance
... and more! Our library grows with us.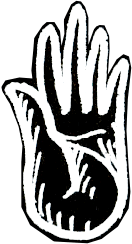 "I'm especially enamored of getting to listen to tales PERIOD, the way I'm encouraged to dive deeper into other fairy tales and stories I encounter in life, and the fact that the magical lesson extracted from each story is not always the one I would have expected. It feels like a deepening of the worlds around me, both seen and unseen. Heaven!"

Paige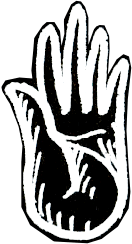 "I feel like I have many more tools in my sacred, magical toolbox. I love how every month is focused on a particular theme that we build on as the month goes on."

Jenn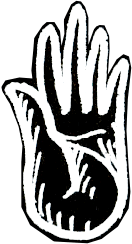 "I think one of the really wonderful things about Spinning Gold is that you can incorporate and adapt the practices to work with your personal spirituality/belief system. Yet at the same time the teachings are so very spiritual - all about right relationship and goodness...and also very, very practical."

Heather
Storytelling
Whispered in dreams, songs, and poetry, the deep magic and wisdom of stories form a special partnership between those who are living, and those who lived many moons ago.

The flow, order, and depth of this program result from my lifelong partnerships with people living and passed, and the stories they have shared. It is the natural expression of my devotion to excellence and my practical experience in the sacred arts – writing, ritual, counseling, and teaching hundreds of gifted students.
Native Powers
Not super powers. The practical bent of this course - from the storytelling experience to putting wisdom into action - is how to cultivate and actualize the potential of powers you already have, simply in virtue of being human.

Love, hope, courage, wisdom, moderation are viewed as transformational powers and are treated as an integrated whole, like an ecosystem.
Application
Information about fairy tales is abundant, but once we have that information, how do we apply it to our lives?

The best information is worth little without knowing how to carry it into decisive and sensible action. This course is dedicated to the transformational power of the stories and carrying this into life practice and action. The modules contains a wealth of ideas for putting into action wisdom gleaned from the stories.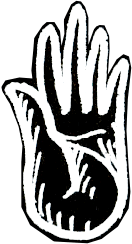 "There is one thing that I look for in a teacher: love. You can discern fairly quickly in a conversation with someone if they have a real passion for their work - if it moves them on a soul level. Briana Saussy loves her work, and that is what drove me straight to her. I was so inspired by the way she approaches her craft. She has such a heart for the Sacred Arts she practices, that teaching them seems to come naturally for her. She is generous with her time, knowledge, and assistance.
As a student, you are never left hanging, or feeling like you missed something. And once you are in, you're in. Bri's open-hearted approach to sharing her expertise means that students become part of her Sacred Arts family and get a first look at new offerings, classes, and services, and get one-on-one access to her. When you are teaching the stuff of Spirit and Magic, you need to know your craft well. Briana has grown-up in this work, but doesn't rest on her laurels - she is always seeking knowledge and insight, and practices what she teaches. I unabashedly recommend her and her work often. She is one of the most brillant, magical people I know, and I am wildly proud to call her one of my trusted mentors."

Jen Rue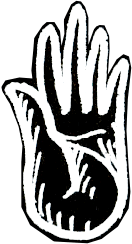 "I've been a student of Bri's since I first met her four years ago. From the beginning she has consistently been compassionate, loving, kind and always forthright and fair. As a student and graduate of the Miracle Tree Sessions, her teachings have revolutionized the way I move through the world. Her approach is direct, yet gentle; patient while remaining goal-oriented. She assumes a level of confidence in her students, even if they don't yet have it in themselves.
The material Bri presents in all the classes she offers is beautiful to look at, as well as being structured in a way that packs in a lot of information without ever being overwhelming. Her writing is thoughtful and rich, coming from a lifetime of knowledge and experience, while remaining easy to understand. Bri gives deeply of her time, heart and soul; her dedication to her students is unsurpassed. I am grateful and honored to call her my mentor and teacher."

Sara Magnuson
Frequently Asked Questions

Click/tap a question to view the answer


When does the course start?

Spinning Gold: A Life of Enchantment begins September 1st, 2016.

How long does the course run?

The course runs one complete calendar year, from September 1st to August 31st of the next calendar year.

When does registration close?

Registration for the 2017-18 year of Spinning Gold closes on August 18th, 2017.

What is the format of the course?


The course is divided into Six Modules. Length of time, two months per module. The module is delivered in pdf and mp3 audio format to work with students' busy lifestyles, and can be downloaded onto tablets or devices. Group calls will be held during the second month of each module. Opportunities for review and feedback from Bri

What is the cost for this year-long course?

There a three options for payment structure. Option 1: a one-time payment of $1,000. Option 2: Participants may opt instead to cover cost in two installments of $500. Option 3: 12 monthly installments of $88.

I'm loud and proud about my spiritual path and already have a developed practice, will this course be too easy or basic for me?

Spinning Gold is designed for those interested in learning directly from traditional fairy tales. The spiritual insights that emerge from these tales are perennial wisdom, embodied in spiritual paths around the world. In this way, the course is designed to help those who are just beginning to search for a path, as well as those who already have a framework.

I'm not sure what my relationship to the spirituality is yet: will this course help me?

Yes! Spinning Gold is great way to become introduced to a world of timeless and transformation spiritual truths. The course is designed to help newcomers discover the relevance of storytelling for everyday life, but also to give those who are more experienced a chance to develop and deepen their practice. You may put as much or as little into the course as what makes sense for your everyday needs!

Is this a religious thing? Do I need to participate or not participate in a specific religious or spiritual path for this course to make sense?

No, you do not need to prescribe to a particular religious path. A body of stories and parables are found in all religions and spiritual paths, and while the stories may be unique to one tradition, truth communicated by means of story is not specific to any one tradition. The magic of storytelling can be practiced within all spiritual traditions.

I want to take Spinning Gold but I feel like I don't deserve to give myself this and/or I'm afraid it will be too hard...

I hear that! Life is busy, and investing time, energy and resources into transformative spiritual practices can sometimes seem hard to fit in. Please know that the lessons, while rich, are designed to be accessible, as well as to provide a loving and supportive community to assist you every step of the way. This is a beautiful gift you can give yourself that will enrich the rest of your life in many ways.

What if my partner, family, kids, and/or boss, co-workers do not "get all of this" — should I not even bother?

You definitely should bother! It is frustrating to know that those closest to us do not understand or accept us for how we are and what we do. My hope is that after doing this course, you can communicate your areas of interest in ways that makes sense and is accessible to those around you. I have worked with so many students who have felt that they could never "come out" to their families - but after working with me, not only are able speak their truth, but they have found support in places they thought would never happen. To me, this is one of the things that makes teaching worth it!

What if I can't make one (or any) of the group calls?

No worries. All group calls recorded. If you miss, students have opportunity to send in questions prior to group call to make sure that they get answered!

I'm not in the US or Canada, so the group calls probably won't work for me, will they?

Group calls are scheduled at different times of the day to be as conducive as possible for all students to participate. Again, if you do miss a call, you can send questions in prior to the call.

And along those same lines, I'm an international student from another culture...will this course make sense to me?

Yes! Spinning Gold pulls from fairy tales, myths and lore from around the world. The themes we concentrate on are timeless human themes.

Where are the guest teachers - I though this course had guest teachers?

We LOVED the guest teachers that were part of the first year of Spinning Gold - their brilliant words and ideas can still be located in the community resource library that all students will have access to. We also like to not do the same thing over and over again so this year we have created space for more writing and wondering and are not featuring any guest teachers.

How content heavy is this program? How much time do I need to dedicate to it?

While the course is content rich, the mp3 format makes it expedient for busy lives. Students have a lot of freedom in determining how involved they want to be in the course. Generally speaking, dedicating one to two hours a week is a reasonable expectation for full benefit.

How much Bri time will I get in this program?

The question everyone wants to know! I will be very hands-on throughout the course --for example, the group call, the class discussion forum, and also will be available for review and feedback. That said, you should understand that there is no one on one guidance provided in Spinning Gold, for that level of attention the Miracle Tree Sessions will better fit your needs.

What is the refund/drop-out policy?

Spinning Gold is an investment in your spiritual practice and your developing relationship with the sacred in everyday life. We have a strict no refund policy. You may drop out, but will be charged for the entirety of f the course. But trust us, once you begin Spinning Gold leaving the class will be the last thing on your mind!

Where does the community meet?

We have a private password protected classroom portal hosted on website, group calls, and a class discussion forum - all ways for the community to make connections.

What kind of community support should I expect?

Great support! Folks who are drawn to this work are natural "givers". They are gifted, generous and interested in each other's stories, they love to support and help with another. Several people in particular - David, Sara, Jen, Jacqueline - will be helping me moderate the forum discussion, fielding questions and offering extra support.

What is the difference between Spinning Gold and the Miracle Tree Sessions?

Spinning Gold is focused on the the storytelling experience and learning from the wisdom of tales. It is designed for broad, inclusive participation for those interested in developing a practice for living an enchanted life - a life drawing wisdom and inspiration from the deep magic of storytelling. While I will still be hands-on in Spinning Gold, if you want sustained one-on-one work with me with the Sacred Arts, the more intimate and intensive program of the Miracle Tree Sessions will fill that need.
#spinninggold ~ thread by thread