Weaving the worlds together
through story & the sacred arts
Spin a little magic for yourself, and download a free sample of the course:
What I have seen throughout my life whether in the country or the city, whether in the august halls of academia or the commerce driven marketplace, is that we all, all of us, have magic.
It's why we thrill to stories like Harry Potter and the Golden Compass, why we delight in tales of mythic rings and otherworldly requests — they hit upon a cord that vibrates deep within the body and soul singing out, I remember this, I remember this.
Recipe for Spinning Gold:
1 dash of Hogwarts,
1 heaping cup of fairy tales,
Stir in plenty of folk magic,
Warm over the fires of soul-seeking,
Serve with a whole lot of love.
Time out of mind, magic has always been taught through stories. Indeed, it is part of a greater story, a family of practices and ways of living that I call the Sacred Arts.
We listen, learn from them, and discover practices that illuminate our path. These stories and practices remind us of our forgotten knowing – how to take the straw of life and spin it into gold.
Knowing this is true has very little to do with belief and everything to do with being ready… to learn to trust your experience, to commit to life-changing work, to remember what you have always known. If you are ready to live your most magical life, then you are ready to start Spinning Gold. Welcome.
Transforming Spinning Gold
Miracles — I know that these times have had many of us looking inward and thinking about the aspects of our life and work that still make sense and feel aligned and those that do not. There has been communal and personal grieving around this time but there has also been communal and individual releasing during this time – a shedding of what no longer fits just right.
So it has been for me as well. As I have told more stories, taught more, and spoken with so many of you I have realized that the time has come to TRANSFORM the Spinning Gold program. Note that I specifically do not use the language of retire or end as I intend to do neither. I am dedicated to continuing to teach the Sacred Arts through myth, folklore, and fairy tale so this does not mark the end of that endeavor. If anything I expect it will lead to a revitalization of it!
In light of this, stay tuned to the course page, but also feel free to email me about the current best way to learn from and work with me. At this moment I'm offering one year long program and it is Called to the Crossroads: Making Magic for Life. You can learn more here.
Students and alumni in good standing will continue to have full and unfettered access to the SG classroom and all related materials.
There will be more storytelling and magic making to come and it will occur under the aegis of Spinning Gold, so keep the page bookmarked and if you are interested to learn what I'll offer next, make sure you are signed up for First Threads.
Thanks to all who have accompanied me on this journey thus far – I cannot wait to see what happens next, what stories we will tell and what magic we will make.
All my love,
Bri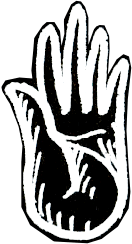 "Bri is a whip-smart teacher who effortlessly guides her students towards a deeper (and practical) understanding of the sacred arts. I've been fortunate enough to witness her incredible skills as a teacher, mentor, and speaker first-hand. When you study with Bri, it's like getting access into a secret library of magical goodness with a professor that lovingly reveals the secrets of the universe in the most intimate and imaginative way. Her teaching is deep, pragmatic, and effective. Want to get your head wrapped around oracles and mysteries? This is your guide to knowing the unknown." —Theresa Reed, A.K.A The Tarot Lady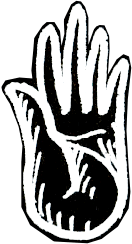 "Bri's Spinning Gold is the dream of what I would have wanted when I first started out on my path."
— Joanna Powell Colbert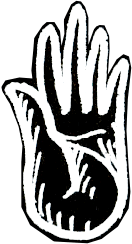 "I feel like I have many more tools in my sacred, magical toolbox. I love how every month is focused on a particular theme that we build on as the month goes on."
— Jenn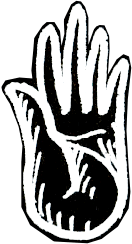 "I'm especially enamored of getting to listen to tales PERIOD, the way I'm encouraged to dive deeper into other fairy tales and stories I encounter in life, and the fact that the magical lesson extracted from each story is not always the one I would have expected. It feels like a deepening of the worlds around me, both seen and unseen. Heaven!"
— Paige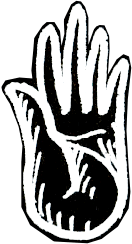 "I think one of the really wonderful things about Spinning Gold is that you can incorporate and adapt the practices to work with your personal spirituality/belief system. Yet at the same time the teachings are so very spiritual – all about right relationship and goodness…and also very, very practical."
— Heather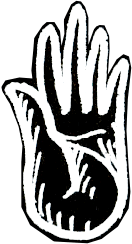 "There is one thing that I look for in a teacher: love. You can discern fairly quickly in a conversation with someone if they have a real passion for their work – if it moves them on a soul level. Briana Saussy loves her work, and that is what drove me straight to her. I was so inspired by the way she approaches her craft. She has such a heart for the Sacred Arts she practices, that teaching them seems to come naturally for her. She is generous with her time, knowledge, and assistance.
As a student, you are never left hanging, or feeling like you missed something. And once you are in, you're in. Bri's open-hearted approach to sharing her expertise means that students become part of her Sacred Arts family and get a first look at new offerings, classes, and services, and get one-on-one access to her. When you are teaching the stuff of Spirit and Magic, you need to know your craft well. Briana has grown-up in this work, but doesn't rest on her laurels – she is always seeking knowledge and insight, and practices what she teaches. I unabashedly recommend her and her work often. She is one of the most brillant, magical people I know, and I am wildly proud to call her one of my trusted mentors."
— Jen Rue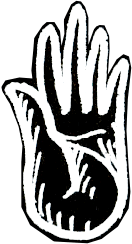 "I've been a student of Bri's since I first met her four years ago. From the beginning she has consistently been compassionate, loving, kind and always forthright and fair. As a student and graduate of the Miracle Tree Sessions, her teachings have revolutionized the way I move through the world. Her approach is direct, yet gentle; patient while remaining goal-oriented. She assumes a level of confidence in her students, even if they don't yet have it in themselves.
The material Bri presents in all the classes she offers is beautiful to look at, as well as being structured in a way that packs in a lot of information without ever being overwhelming. Her writing is thoughtful and rich, coming from a lifetime of knowledge and experience, while remaining easy to understand. Bri gives deeply of her time, heart and soul; her dedication to her students is unsurpassed. I am grateful and honored to call her my mentor and teacher."
— Sara Magnuson