Feast Days for the Radically Reverent
Autumnal/Vernal Equinox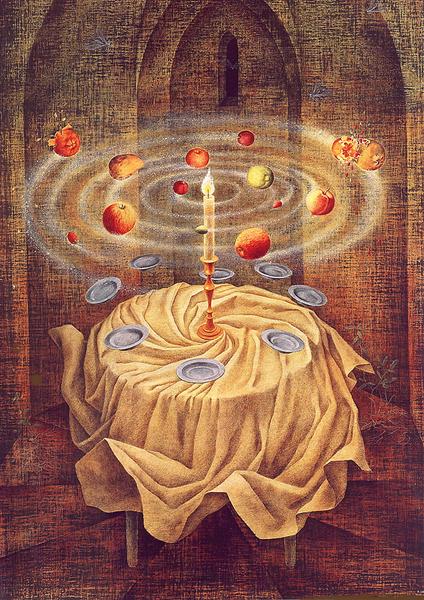 Miracles,
On September 22nd the Sun enters the sign of Libra and we celebrate one of the two balancing points of the year – the Autumnal Equinox for those of us in the Northern Hemisphere and the Vernal for those in the Southern. As always, the equinox is a day set apart for coming into right relationship and balance…with ourselves, our loved ones, our homes, and our magic. In both of the traditions I grew up in this is traditionally a day of cleansing and setting things to right. Perhaps even more importantly it is a day of noticing what has been neglected and left uncared for, for far too long. This year I think we can all use a moment to take a breath, take stock, and bring balance back into our lives! Our Equinox feast day allows you to have a community of support in doing exactly that.
What are Feast Days for the Radically Reverent?
Born into a family full of many devoted Catholic practitioners, Feast Days are one of the aspects of folk tradition that I love best. There are hundreds of Feast Days – in fact, according to official Catholic calendars every single day is a feast day – and that alone is a though worth pondering – what would happen if you treated every day as a feast day?
Several years ago in my own practice I began creating altars and honoring ceremonies on Feast Days that have deep personal significance to me and inviting my community of soulful seekers to join in the process of honoring by sending in their own prayer requests, blessing ways, petitions, and thanks givings.
The results are always stunning. They remind me again and again that the act of blessing is transformative and also deeply universal — every year individuals from all over the world and many different cultural and ethnic backgrounds identifying as Christian, Catholic, Jewish, Muslim, Buddhist, and followers of various alternative spiritual paths come together in blessing. It is a profound time always and one felt deeply by all participants.
These Feast Days can be found on various calendars but we celebrate them together with one thing in common – radical reverence; this is reverence that goes right down to the root of things in plain speech and in direct, heart-felt actions.
Feast Days for the Radically Reverent are open to all people who would like to come together to celebrate, request, and bless. They are 100% free of charge and always will be.
Cost: Free
Participation: Use the form to send in your petition for our ceremony.