Feast Days for the Radically Reverent
Miracles,Welcome to the Feast Day of Saint Francis of Assisi!
This one is for your fur babies, your animal companions, your beloved creature allies, and all that is feral and free.
Saint Francis of Assisi is the Patron Saint of animals, ecology and also merchants (he came out of a wealthy merchant family). He has become THE Saint most strongly associated with environmental stweardship and care for all creatures great and small.
I am hosting a free community ceremony in honor of his Feast Day on October 4th. As always all you need to do is send in your petition, prayer, blessing, and/or request to Saint Francis.
If one of your animal friends had a close call this year and came through you might want to thank him. If you would like to send solidarity to those engaged in the good work of keeping our planet safe and sovereign this is the time. Perhaps you wish to ask for continued protection for your own blessed animals – Saint Francis is here.
I love this Saint as he is one of the major personal patrons in own family. I know that so many in my community have animal allies that are near and dear to their hearts, our animal friends are not merely "pets" they are family members, beloved children, partners in mischief and comforters in our times of pain and grief. Let us honor them and all that they are on this day!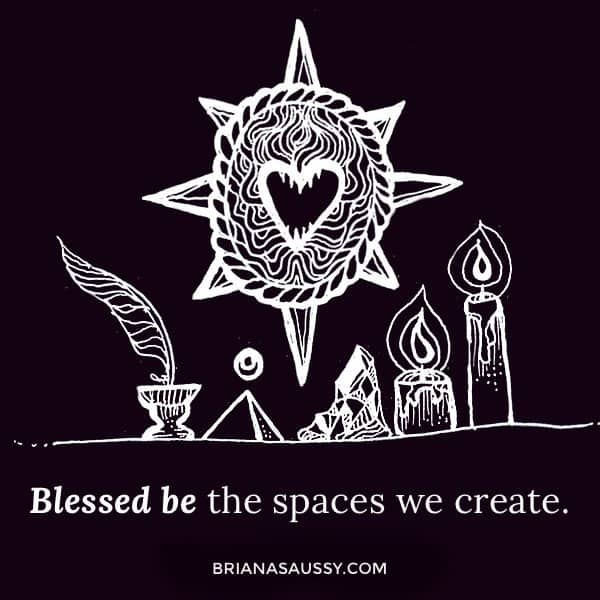 What are Feast Days for the Radically Reverent?
Born into a family full of many devoted Catholic practitioners, Feast Days are one of the aspects of folk tradition that I love best. There are hundreds of Feast Days – in fact, according to official Catholic calendars every single day is a feast day – and that alone is a though worth pondering – what would happen if you treated every day as a feast day?
Several years ago in my own practice I began creating altars and honoring ceremonies on Feast Days that have deep personal significance to me and inviting my community of soulful seekers to join in the process of honoring by sending in their own prayer requests, blessing ways, petitions, and thanks givings.
The results are always stunning. They remind me again and again that the act of blessing is transformative and also deeply universal — every year individuals from all over the world and many different cultural and ethnic backgrounds identifying as Christian, Catholic, Jewish, Muslim, Buddhist, and followers of various alternative spiritual paths come together in blessing. It is a profound time always and one felt deeply by all participants.
These Feast Days can be found on various calendars but we celebrate them together with one thing in common – radical reverence; this is reverence that goes right down to the root of things in plain speech and in direct, heart-felt actions.
Feast Days for the Radically Reverent are open to all people who would like to come together to celebrate, request, and bless. They are 100% free of charge and always will be.
would Like to know more?
Fill the form below!
COST: Free
PARTICIPATION: Use the form to send in your petition for our ceremony.