riting about Taurus always reminds me of the children's story Ferdinand the Bull. Ferdinand was a big and strong bull who wanted nothing more than to sit in the meadow and smell the flowers. Ferdinand knew what mattered most and once he made up his mind not much could get him to move – that is one of the essential teachings of this very old, very potent star sign. Welcome, Taurus!
Taurus is the 2nd sign in the zodiacal wheel, is attuned to the element of Earth, and is a fixed sign. The Sun is in Taurus from April 19th – May 20th Taurus is the 2nd sign in the zodiacal wheel, marking the transition from early Spring into deep Spring in the Northern Hemisphere and early Autumn to deep Autumn in the Southern. Represented by the Bull, Taurus demonstrates strength, stubbornness, patience, wealth, and pleasure. As one of the oldest and most universally recognized astrological signs, Taurus also speaks to the deep wisdom that comes from the right relationship with the land.
Bull as Animal: By Sara Magnusson
Many male animals are referred to as Bulls, but the Bull we are talking about with Taurus is specifically cattle. Interestingly, almost all modern domesticated cattle are descended from one common herd of about 80 individuals that lived over 10,000 years ago. The ancestors of that original herd were beasts known as Aurochs. The following description of an Auroch shows how the many myths of Bull may have developed from ancient man's attempts to tame this wily and massive creature: "Wild aurochs…were much bigger than modern cattle, and wouldn't have had the domestic traits we see today, such as docility. So capturing these animals in the first place would not have been easy, and even if some people did manage [to] snare them alive, their continued management and breeding would still have presented considerable challenges…" [1]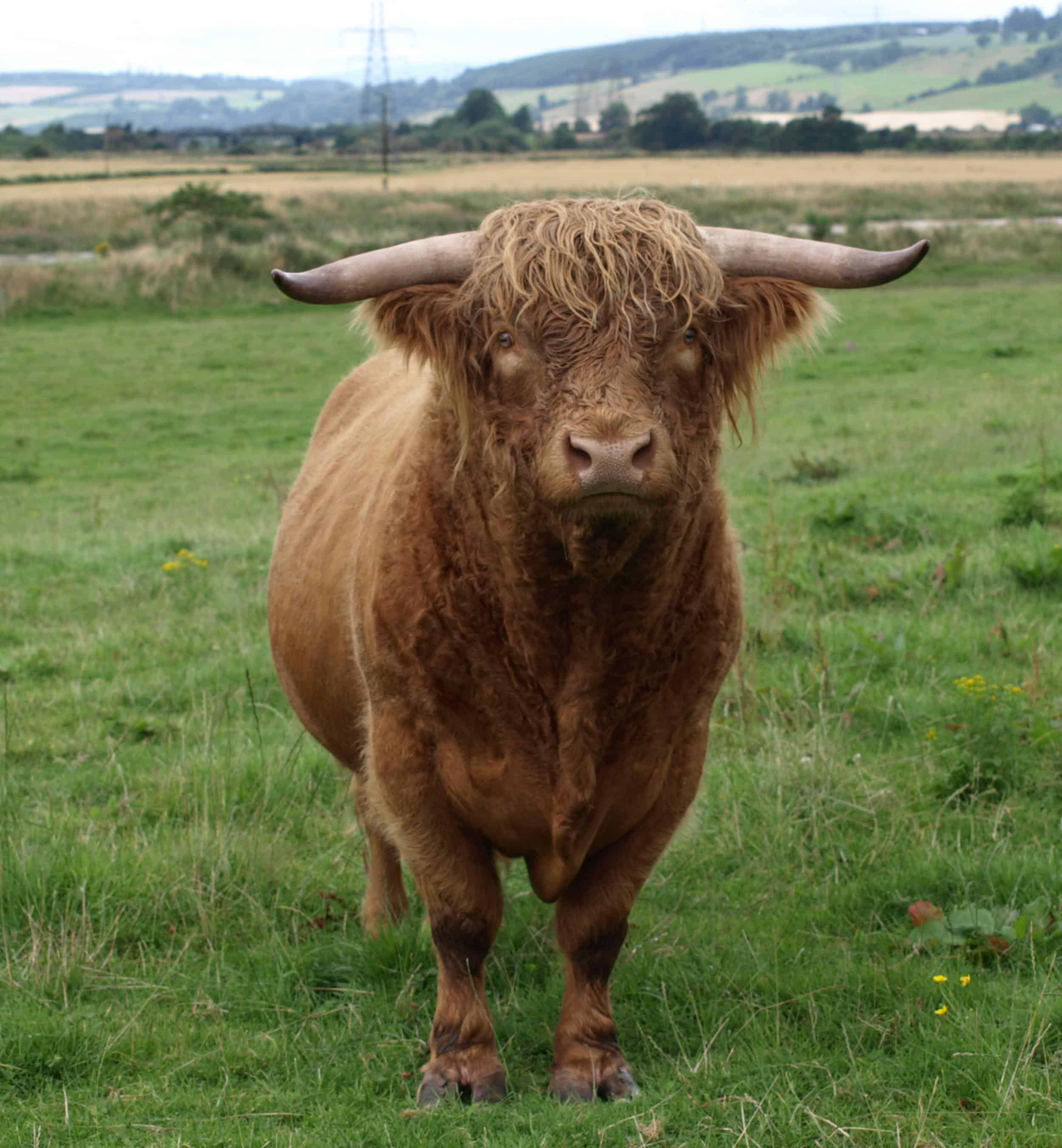 Historically, they are an animal to be conquered, but Bull is also viewed as a sacrificial animal – their physical power used to pull and push whatever is needed, meat and dairy for food, leather for protection, and even their manure makes the best fertilizer.
The farmer who has many cattle is indeed seen as a wealthy individual. As Briana will discuss in more detail below, many cultures have revered Bull and, to some, they were the most esteemed offering one could make to the Gods. This reverence for all they provide associates them with the rewards of hard work, abundance, richness, and plenty.
Bull has excellent hearing, but his natural environment of open fields and pastures means he is not very good at localizing the source of a sound. This gives the Bull  "wide open" auditory range and, even though he is exposed and vulnerable in open areas, he is very much aware of what is moving around him. He has large eyes on the side of his head, giving him an expansive field of view, and can pick up on the slightest of movements. The Bull is red-green color blind and sees the world in shades of yellow, blue, brown, and gray. As an herbivore, Bull's color blindness means that he relies on his highly developed senses of taste and smell to acquire food, even possessing a special olfactory organ that assists in discerning the nuances of his environment.
Bull prefers the safety of what is familiar and finds anything unknown to be inherently dangerous. They resist change and can take a long time to warm up to new people and situations. Bulls may seem to be just standing around a lot, but in reality, they are taking it all in – noticing what is new and different versus what is commonplace. Bull also possesses an acute ability of recognition, in that they are able to not only differentiate other cattle but also animals of other species, including humans. This ability even extends to the recognition of photographs of other individual creatures of all types.
As a herd animal, Bull despises being isolated for long periods of time and will act out most aggressively if this goes on for too long. Their instinctual desire is to be with and protect their group and this overrides any "training," exposing their true feral nature. What may appear as hostility to us humans is actually a passionate and fierce devotion to the ones they care about.
The wildness of Bull remains, no matter how tame he seems to be, and he is most well-known for his size and physical strength, representing the epitome of masculinity, virility, and passion.
Bull has the self-awareness of his substantial presence and makes use of extremely subtle body language to indicate his moods before taking physical action. The cues of Bull's body language can be so slight that it can seem as if their aggression has come on suddenly, but from the Bull's perspective he has given plenty of warning. It's important to realize that those who don't know a Taurus very well may have difficulty picking up on their fine-tuned signals. If Taurus is your sign, remember to give those around you clear warning when you feel offended, hurt, or threatened.
In our last post about Aries the Ram, I touched on the topic of gender and gender roles and this discussion also applies to Taurus the Bull. When we talk about cattle (biologically), the Cows are the females and the Bulls are the males, thus with Taurus, we are definitely delving into some masculine energy. In the Aries post I talked about how the male Rams were different from the female Ewes, but with Taurus the Bull we see many similarities between the genders. Cows and Bulls are both of great stature and physical presence and both exhibit similar behavioral traits and body language. The main differences are that Bulls tend to be slightly larger (but both seem huge by our human perspective!); Bulls typically have large horns, where the Cows possess much smaller horns or none at all; and of course, they differ in their reproductive organs.
The Bull is often seen as the essence of masculinity, but the females are by no means the weaklings of the species. A female Taurus can hold her ground and intimidate with the best of them and I encourage all the women reading this to find out where Taurus falls in their natal chart. Learn what that place in your chart means and how you can bring Bull's energy to work in your favor. The delicate and purposeful way in which Bull senses the world betrays his appearance, as that kind of sensitivity is seen as more feminine. This sensitive-yet-powerful dynamic can cause quite a conundrum for many that fall under the influence of Taurus, male or female, or anything in between.
For all their seemingly brute force and intimidating demeanor, Bull's are extraordinarily sensitive to other creatures and external stimuli. The energy of Taurus allows us to pick up on subtleties that others around us may not, and we can use that ability to show them the richness, beauty, and abundance that life has to offer.
[1] Burger,  Joachim, et al. "Modern Taurine Cattle Descended from Small Number of Near-Eastern Founders." Molecular Biology and Evolution. 14 March 2012.
Bull As Taurus: By Briana Saussy
Not many Zodiac signs can claim lineage going back into the Upper Paleolithic but Taurus can.
First depicted (most likely) on the cave wall in Lascaux, France, Taurus is one of the most universally recognized Zodiac signs, and the Bull or Heavenly Bull, as it is sometimes called, is very ancient.
The constellation is especially noteworthy because it contains the cluster of seven stars known as the Pleiades or "Seven Sisters" – a star cluster that is known throughout the world by that name, indicating that there is a common story from one ancient source that then migrated out into all of the different parts and peoples of the world. Taurus was also noteworthy because until about 1700 BC it marked the beginning of the Spring Equinox which later moved into Aries. Ancient Sumerians, Babylonians, Egyptians, Hebrews, Akkadians, and Greeks all recognized the constellation of Taurus and for many of them, this was the first constellation on their own astrological systems.
Both Taurus' agedness and universal acknowledgment speak to one of its foremost qualities: a trait that today is most commonly referred to as stubbornness but is actually much deeper than that: the ability to stick and stay the course. Those who are born under this sign or who have Taurus prevalent in their charts are known for staying the course, moving one foot in front of the other, and keeping on until their work is finally done.
The stories associated with the sign of Taurus vary widely. In the oldest tales, the Bull is the Heavenly Bull, marked as such by star symbols on his back and haunches. Reading between the lines we see that the Bull, much like the Horse for the Vedic people, is an animal capable of providing everything – seed to begin a new herd of cattle, manure to fertilize crops and fields, meat, blood, skin, and horn all of which were needed to sustain early civilizations. The oldest story of the Bull, then, is one of sacrifice; the Bull sacrifices himself, and the very world in which we live is created from his bones and flesh.
Here we see another element of the sign of Taurus – amazingly fertile creativity. This is one of the signs most strongly associated with the arts; and with Taurus, we can be speaking of the fine arts, of plastic or performing arts, or even of culinary arts. Taurus resonates naturally to beauty and excellence and all of the places that foster both, and this resonance is based on the fertile and creative element that is so present within the Bull.
In both Summer and Babylon Taurus was associated with the Goddesses Inanna and Ishtar, respectively. Inanna and her Babylonian counterpart Ishtar were great Goddesses of culture, magic, love, sex, pleasure, fertility, and also war. Their veneration occurred prior to the much later split that separated female deities associated with love, marriage, and childbirth from those associated with strategy, intelligence, wisdom, and battle (like Aphrodite and Athena). For Inanna and Ishtar, the Bull was both ally and totem, as well as defender. In the case of Inanna specifically, she sent the Heavenly Bull down to wage war on Gilgamesh when he did not return her advances. Gilgamesh's ally, Enkidu, tore the Bull apart and hurled it into the sky, speaking to the above point about Taurus as a sacrifice from which the world springs as providing a story for how the Bull landed among the stars.
Taurus' association with these ancient Goddesses of love, sex, fertility, and war help shed light on why the sign itself is so strongly associated with sexual pleasure, fecundity, and pleasure in a more general sense. This connection between Taurus and the Goddesses also speaks to why the classics understood Taurus to be ruled by the planet Venus, the planet that had long been associated with both Ishtar and Inanna. Good food, good sex, and a life lived filled with simple pleasure and enjoyment are hallmarks of the Bull.
For the Greeks, Taurus shows up in a variety of situations. It is the Bull that Zeus turns into when he abducts Europa, while the mortal woman Io is transformed into a Bull by Zeus when he fears that Hera will find his lover and kill her, the Cretan Bull (and father of the Minotaur) is the famous Taurus that a mortal woman fell in love with and that Hercules was tasked with capturing. In the cluster of Greek stories, one of the aspects of Taurus that stands out is strength and endurance. In each case the Bull is chosen – either as the best animal to turn into to avoid capture or worse or as the animal the hero must conquer in order to prove his worth – because of its unusual strength and ability to protect itself.
Certain natural features like horns, powerful hooves, and exceptional strength all speak to the Bull's power and endurance. The Inuit version of Taurus is one of the few that sees the starry constellation not as a Bull but as a Bear, specifically a Polar Bear that a number of dogs (all represented by stars of course) are holding at bay – this story too speaks to the strength and endurance long associated with this star sign.
The Druids and Celtic tribes also honored Taurus and several significant solar festivals were held at various points in the Sun's journey through the star cluster. The Bull also shows up in several European myths, ballads, and fairytales. In folklore from the British Isles, the Faerie Folk were believed to cultivate white Bulls and Cows that had red-tipped ears, and in the Ballad of Tam Lin, one of the creatures that Tam Lin turns into before taking on his true form is that of the Bull.
This speaks to what I consider one of the deeper teachings of Taurus and that is the ability to hone in on what matters most, what is most essential, what is most deeply true, and worthy of caring for, preserving, and protecting. Given this observation, it is not surprising that one of the most beloved figures, the Buddha himself, is thought to be a Taurus and his birthday is celebrated when the Sun is in Taurus – straightforward and simple is not the same as easy and Taurus understands that teaching more deeply than most.
Call on the Bull When:
You need to slow down and be patient.
You require a detail-oriented approach.
A difficult or daunting task is assigned to you.
You wish to cultivate strength and endurance.
You are seeking out more pleasure in your life.
You desire deeper, more satisfying, intimate, and love-making experiences.
You need to be practical.
You are ready to refine and perfect a creative skill or project.
Fertility is desired.
You want to stand your ground.
Right relationship with money, finances, and cash flow is sought.
You are ready to see what is most essential.
Be Wary Of
Laziness – As Sara pointed out in her section, a Bull may seem to just be standing there and not doing very much but they are actually taking everything in. Sometimes, though, this is not the way that Taurus interacts in our own charts. One of the most sedentary signs, when Taurus is given the option of going out and doing stuff or hanging at home in their pajamas they tend to choose the second option. Comfort is good but Taurus has to steer clear of staying stuck in a comfort zone.
Self-Indulgence – Pursuit of pleasure is well and good but taking it too far can result in a nasty hangover. Taurus has to take care not to indulge too deeply in any one pleasure because they can easily become lost in it, making choices and taking actions that can hurt those around them in order to obtain a certain experience for themselves.
Tunnel Vision – Taurus' desire for excellence is an excellent quality, but this fixed sign can sometimes become too fixed in their vision of what needs to happen and how it needs to work. This can create frustration, especially in cases where collaboration is called for. Taurus does well to remember that usually, their way is not the only way to accomplish any given task.
Heaviness – Here we look at heaviness not in terms of weight gain – although sedentary Taurus can gain weight easier than most if there is no exercise, but rather in terms of mood. Sometimes Taurus flips and everything becomes not about pleasure but seriousness and intensity. This is when we have to remind Taurus to have fun, to take time out not to have an existential crisis but rather to smell the roses.
Strength – The strength and ability to endure is one of Taurus' greatest assets but it can also be a liability. Sometimes Taurus can encourage us to feel that no one is as strong, capable, or practical as we are, so we just have to do everything ourselves. Partnership is key.
Questions to Ponder:
Taurus shows up in everyone's chart – there is no such thing as "I don't have Taurus" because it is a cluster of stars in the sky and it is always there. Wherever Taurus occurs in your chart these questions will help you get to know it better.
What is real strength?
How much do I enjoy life?
What is my greatest pleasure?
Where do I want to have more pleasure and ease?
What art and/or creative endeavor am I committed to?
How is my relationship with money, cash flow, and wealth?
What am I willing to stand up for?
What is a constant for me?
What area of life feels especially fertile and full of possibilities right now?
Active Imagination Journey:
Cultivate Calmness.
Ground, Center, and Anchor in the ways that feel good and right to you.
See, sense, touch, know, hear, and feel that you are standing in the middle of a green meadow in high spring. There are flowers all around and you can hear the buzzing of bees and see the fluttering of butterflies out of the corner of your eyes.
Affirm and acknowledge that you have come to this place at this time to learn a new teaching about your life, one that is gifted to you from the stars, you have come to encounter the Bull. Acknowledge that it does not matter where Taurus occurs in your chart or whether you were born under this Sun sign or not – we all have this constellation present in some portion of our natal chart.
As you are ready, close your eyes and take a deep breath inward. Breathing out in gratitude, become even more acutely aware of your surroundings and as you do, see, sense, touch, know, hear, and feel that the earth begins to shake beneath your feet.
Boom!
Boom!!
Boom!!!
See, sense, touch, know, hear, and feel a large shadow cover you, blotting out the morning sun, and as you open your eyes to discover what could be casting such a large shadow you encounter the largest Bull you have ever seen.
Take some time to note what this Bull looks like to you – for it is a messenger from Taurus and has much to share. What color does it hide? How long are its horns? Is it decorated in any specific manner? Take time to note all of these details.
As you are ready, see, sense, touch, know, hear, and feel that there is a long, braided bridle fastened to a collar around the Bull's neck. The creature's heavy and hot breath moves across your face and hands. Affirm and acknowledge with your inner knowing that the Bull wishes to lead you to a specific place today and desires that you take him by the bridle so that he might lead the way.
See, sense, touch, know, hear, and feel grasping the bridle as the Bull begins to move very slowly through the meadow. As the Bull moves, become aware of the passage of time, the grass against your skin, the air that is heavy with birdsong. Allowing the Bull to lead you, let yourself simply enjoy being in this beautiful place.
Affirm and acknowledge that the Bull is leading you into a shaded glen where you will come face to face with one quality that matters deeply to you, that is a part of your life and experience ever and always.
See, sense, touch, know, hear, and feel the large animal's strength as it leads you to something that you deeply value. Take time to reflect on what you find here.
As a final act, turn to the Bull itself and ask it how you can best be constant and committed to your values.
Reflect on the answer you receive and offer up a gift of thanks for this most ancient of star signs.
Altar/Ritual
The Bull puts you in touch with your body and grounds you in your own skin. The Bull is all about his physical presence but is also extremely subtle. For Bull, I suggest moving meditation, but in a slow and deliberate way.
Think about the movements of Qi Gong or Tai Chi; the slow transition between, and stillness of, Yoga poses. Walking a labyrinth is another type of moving meditation that puts you in touch with your physical presence on the path.
As you move slowly and breathe deeply, you may fall into a sort of trance state. Use the rhythm of your breath in combination with your steady movement to attune yourself to your environment and your inner sensations. The bull is methodical and deliberate with his actions and very grounded in his own sensory experience. Be deliberate and full of purpose with your motions while using your breath to stay grounded in your sensory observations.
Afterward, be sure to drink plenty of water and take time to reflect on what you experienced in your body and mind during the exercise.
About my Co-Author: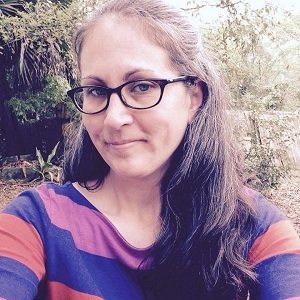 Sara Magnuson was the co-founder of Candlesmoke Chapel, a purveyor of spiritual supplies and provider of various spiritual services that was in business from 2009-2019. Her personal practice is eclectic, animistic, ancestral, and based in the messages of Nature and its role in how we move through this world.