Called to the Crossroads
A Year of Making Magic for Life
This is for those of you who are feeling called to something more, something deeper, something more expansive, something that has the potential to take your magic and your life to the next level.
This is for those of you who feel Called to the Crossroads.
This training is named Called to the Crossroads because it is literally for those people who feel called to the crossroads. There are many ways you can take this: you may feel called to the crossroads of two areas of interest – like death and birth work. Or you may think about it more generally as you feel called to the crossroads where magic happens or where enchantment meets life here and now.
You may, like me, also have a special fondness for the holy helpers that frequent the crossroads, like Hekate, Coyote, and Hermes. You might also feel that you are at a crossroads of one kind or another in your own life and need some next-level magical skills to help you decide with paths are best for you at this time…in all cases you have been called and so the question now is: will you respond?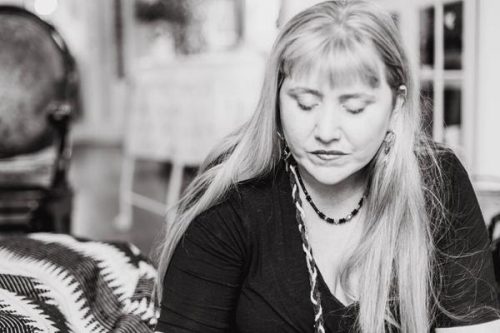 Features
TUITION is $700 – made in one payment or monthly payments of $100 for 7 months.
REQUIREMENTS: All participants will need to have a copy of my book, Making Magic. It can be purchased here or you may get it through your local library. We will be referring to this text throughout the training.
The Backstory:
In late 2018 I put out a call among my students to gauge interest in embarking on a year of intensive and advanced study in the Sacred Arts. I named this group Called to the Crossroads because the crossroads was and is our guiding image.
A beautiful community came together that met for the most part on a monthly basis and explored some truly profound advanced magical techniques.
Long before our last meeting I was fielding requests to "keep the good work going" into 2020 and beyond. As I felt into this I realized that for 2020 and 2021 the focus shifted from advanced magical training and that what was being asked for now, in this moment, was training and teaching in concepts like sustainability, support, and making magic out of and through our daily lives.
Thus I am proud to present Called to the Crossroads 2020-2021: Omens, Activism and Making Magic for Life.
The Vision:
This will be an open group accepting ongoing membership throughout the year.
Meetings will begin in June 2020 and conclude May 2021. During this year of communion together we will explore:
Omens ~ specifically the ways that omens show up in our lives and the manner in which we integrate their advice and knowing into our overall story.
Activism ~ We will consider the different ways that we are called to be Holy Helpers in the world here and now and learn how to allow our omens to influence our activism.
Making Magic for Life ~ Practical magical techniques for the busy magic-maker who wants to enchant every aspect of their daily lives.
Each session will end with a round table sharing of what omens we received since the last time we spoke and how they influence and inform the actions we are taking/have committed to.
Called to the Crossroads Monthly Membership Payment
Syllabus:
Please note that due to recent events the Syllabus has slightly changed in order to address pressing concerns and questions.
Lesson One: Navigating the Liminal during times of Trauma ~ understanding how to work with the liminal in safe and effective ways especially during times of personal and collective trauma.
Lesson Two: Maid with Magic ~ Spiritual Cleaning and Protection
Lesson Three: Dream Tending ~ Learning to tend to the most immediate liminal space we all occupy, the territory of dreams.
Lesson Four: House Magic ~ Creating an enchanted and magically protected house room by room.
Lesson Five: Ornament and Adorn ~ Personal talismans and pieces of power that can be worn everyday and on the DL.
Lesson Six: Tending the Dead: Working with Ancestors, Ghosts, and Spirits in ways that are centered, peaceful, and calming.
Lesson Seven: Time Management for the Busy Mage ~ How to create more time, manage the time you have in the best possible way, get lots of stuff done and maybe even take a nap!
Lesson Eight: Community and Communion ~ Finding, building, and bridging communities.
Lesson Nine: The Junior League is Full of Witches, or, How to Be a Holy Helper ~ Community directed magic
Lesson Ten: The Magical Child ~ Teaching magic to the next generation.
Lesson Eleven: Take Me To Church ~ Religion in the life of the magic-maker.
Lesson Twelve: Love Potion #9: Magic for Love, Romance, and Fun Between the Sheets!
Lesson Thirteen: Weaving It Together ~ Daily Practices For Everyone.
A few other things to note:
There is going to be no (or very little) written material in this training. We are going old-school, oral tradition.
There WILL be Video and Audio Recordings of each lesson available to students in our Called to the Crossroads Classroom Portal.
Our meetings will be virtual and we will use my bridge line or Zoom so you will need a working phone or computer.
We will have a course portal and class forum in the Sacred Arts Academy.
Students will have occasional assignments that need to be completed in between our meetings.
Dates for our meetings:
June 1st 2020
July 27th 2020
August 25th 2020
September 22nd 2020
October 23rd 2020
November 23rd 2020
December 8th 2020
January 18th 2021
February 24th 2021
March 16th 2021
April 19th 2021
May and June 2021 dates TBD
As always, dates are subject to change but we are going to stick with this line up as best we can.
All calls will occur at 11am central time.
Calls will be recorded but I strongly recommend that you try to make the calls live given the nature of the work that we are going to do. Each meeting will last between 1.5 and 2.5 hrs.
I am super thrilled about this work and really excited to journey with some of you into these deeper and higher levels of making magic. If you have any questions or concerns do email me and I am happy to help.
Chances are, as soon as you read this you will KNOW if it is for you or not. Listen to that and trust it.