Queen, Crone, Crown and Center - Medicine for Midlife
The center is where it is sweetest.
Where it is most juicy, tender, and delicious.
So why is it that the center of a woman's journey through life – the middle point – is shrouded in ignorance, negativity, fear, and indifference?
Why is it that there is support, guidance, and care for girls becoming women, but a glaring lack of those same qualities for women at the center of their life's journey as we transform once again into Queens, Crones, something different, something more?
Why is finding basic information about the ways that Peri-menopause and menopause change our bodies, our energy, and our power so very difficult?
Why is there a lack of ceremony, ritual, and way-making to mark what can be some of the richest years of a woman's life?
I'd say its because there are forces in culture that have a vested interest in preventing women from accessing the sweet center of their lives.
I'd say its because a woman in the middle of her life journey who knows how to stand at center is a women who is sovereign…and a force to be reckoned with.
And, I'd also say its because we have forgotten some of the older ways and older teachings that have served as guides for millennia.
It's time to remember.
Women have been taught and taught each other how to dwell on the edges  — and that is a needed, worthy, skill. But as we enter into our middle years we need medicine ways that are distinct, particular, and appropriate for meeting the challenges and gifts that we find at the center of our lives.
A liminal woman, a magician, priestess, witch or sorceress knows how to stand on the edge and the center at the same time. She is able to see what has been as well as what is to come and she is able to learn from both.
She may call herself a Queen or a Crone or something entirely different…but no matter what her title, one thing remains the same: she knows how to wear her crown…and she knows how to care for herself and her realm – she knows how to live from the center of herself.
And you can too.
Join me for a two day workshop of story-telling, magic-making, active imagining, and ceremony where we recover and uncover the medicines for a woman's midlife…the ways, rites, and prayers that support us in coming home to the sweet center of our lives.
This workshop includes:
Live Storytelling
Q and A with Bri
Active Imagination Meditations
Botanical recommendations for Midlife Magic and Medicine Making
Rituals and Recipes
Guidance to create your own ceremony honoring midlife
This workshop is for any woman who wishes to come into deeper and better relationship with medicine for midlife. Obviously, this is ideal for women who are approaching the center of their life journey…but this is also appropriate for younger women who want to understand what medicine for midlife might look like for them – and the women in their lives, as well as for older women who perhaps did not receive nurturing medicine ways during their middle years – you can and will benefit from this work even now.
About the Teacher
Briana Saussy is a best-selling author, teacher, and Sacred Artist who has been facilitating women's groups and teaching women's mysteries since she was (16!) years old! Bri is now 42!
As a Sacred Artist, Briana's clients include New York Times best-selling authors, business leaders, award-winning artists, authors, entrepreneurs, yoga teachers, and business coaches.
Briana's work speaks to anyone who is looking for range and comprehensiveness of vision, which is required for a genuinely pragmatic approach to spirituality.
She is well-grounded in the world's great religious and intellectual traditions, as well as western psychological practices.
Bri holds a B.A. and M.A. in Eastern and Western classics, philosophy, mathematics and science from St. John's College (Annapolis and Santa Fe), and is a student of Ancient Greek and Sanskrit.
She has also trained at the Cross-Cultural Institute founded by Dr. Clarissa Pinkola Estés Reyes.
In her teaching, Briana is noted for a practical, grounded, and supportive approach to the mystical and magical while also invoking the depth and range of story, myth, and folk traditions from around the world. Briana is the founder of the Sacred Arts Academy Training Program, the first of its kind and only of its kind four year comprehensive training in the Sacred Arts.
Additionally, Briana has contributed to more than 7 books, including her two titles: Making Magic: Weaving Together the Everyday and the Extraordinary as well as Star Child: Joyful Parenting Through Astrology.
Briana's work has been featured in the Paris Review, Yoga Journal, Mind Body Green, The Mountain Astrologer, Energy Magazine, Watkins Mind Body Spirit magazine, and the Association of Independent Readers and Rootworkers. She is a regular contributor to Enchanted Living magazine.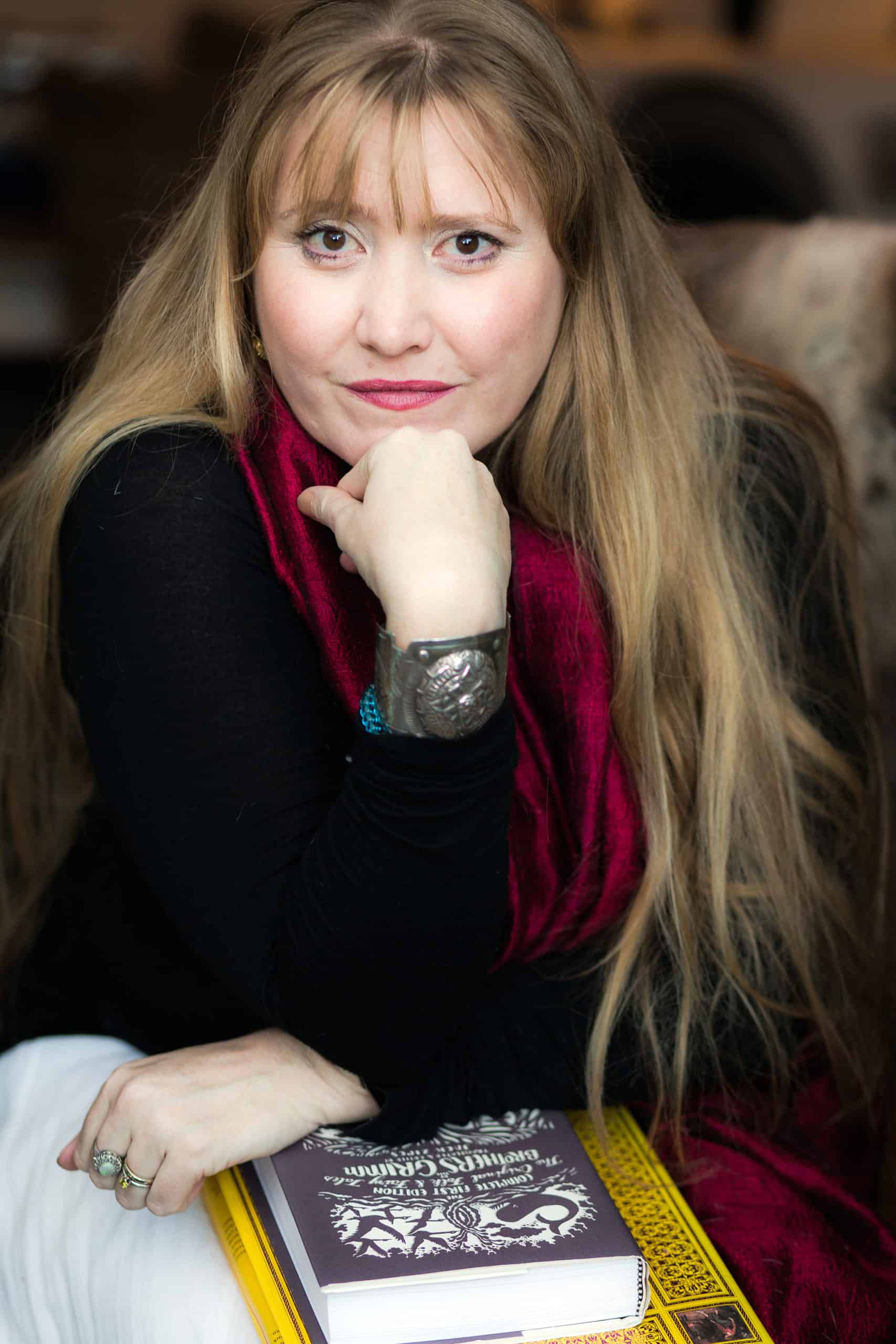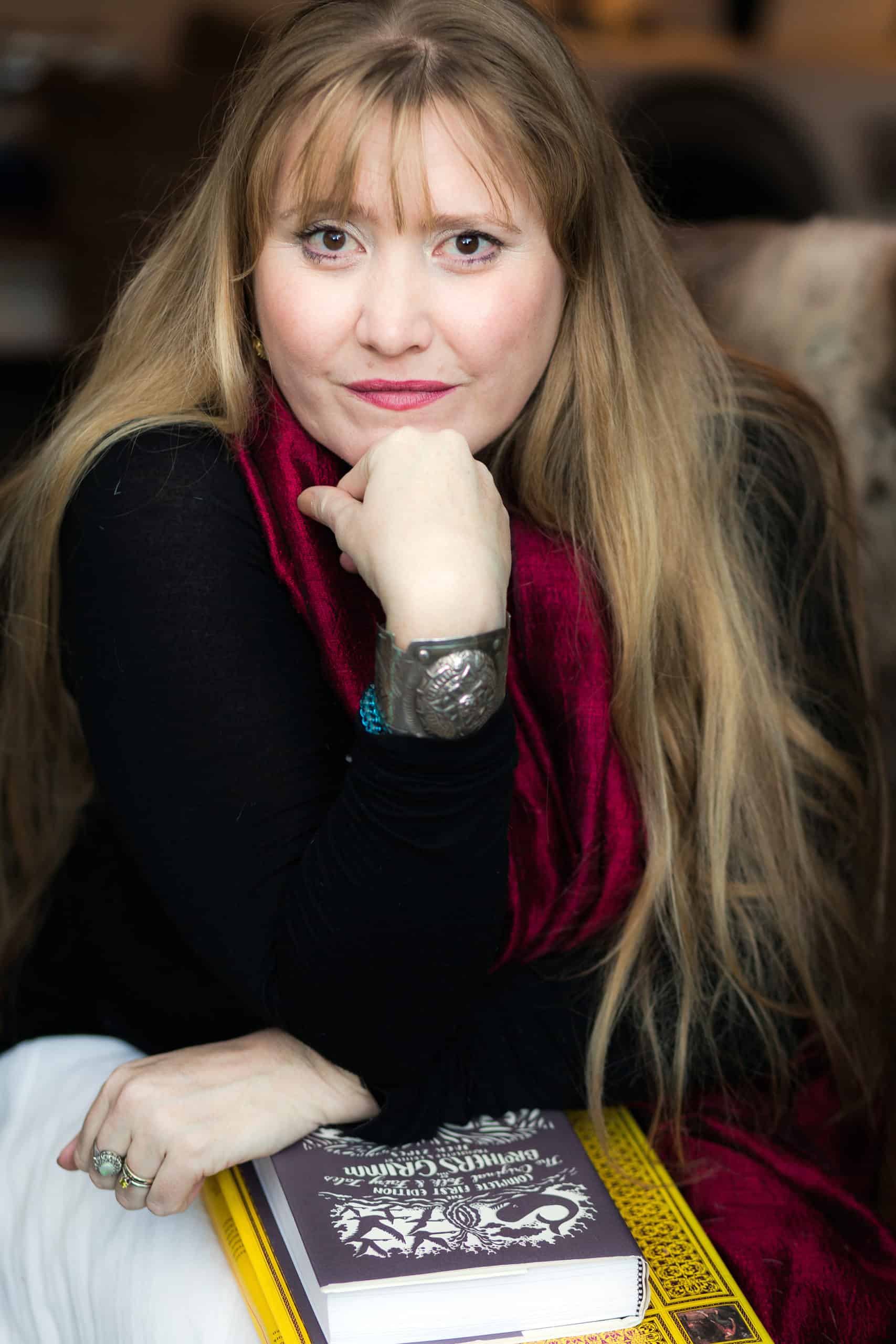 ♚I want to come but the dates don't work for me. I won't be able to attend the live Zoom sessions. Can I sign up anyway? Can I watch Zoom recordings later when it's convenient for my schedule?
Yes! All Zoom sessions will be recorded. All participants receive the recordings, so you can watch anytime that's convenient for you.
♚Is there any prep work I can do in the meantime while I wait for the workshop? I want to get started right now!
Once you register you will be directed to a page that has optional but recommended preparation work.
♚ I'm really excited about receiving a list of recommended botanicals to help support me during this time…when do I receive that?
You will receive that list on the first day of the workshop, July 26th.
♚ I'm really excited about receiving the rituals and recipes for supporting myself during this time…when does that come out?
You will receive recipes and potions on July 26th, the first day of our workshop.
♚ I'm excited about submitting a question for Bri to answer. Will every workshop participant get their question answered? Or just a few?
Every one will have their question answered. Part of your (optional) pre-work will be to send in a question you would like Bri to answer during the workshop.
♚ I don't live in the US. Can I attend this workshop?
Yes, you can! This is happening virtually over Zoom so attend from any part of the world!
♚ Can I buy a workshop ticket for somebody else? Such as: my mom, sister, grandmother, daughter, aunt, or bestie?
Of course. Purchase as you normally would and then email [email protected] to let Bri know who the ticket is actually for. Please include the individual's name and their email address.
♚ What is the cancellation policy?
If you can't attend the workshop due to a medical emergency, you may transfer your ticket to another workshop happening later in 2023 or 2024. Alternately, you can watch the workshop recordings whenever it is convenient for your schedule.
♚ Do I need to be on facebook, instagram, mighty networks, or some other virtual place to participate in this workshop?
No. All workshop materials are hosted at Bri's website (brianasaussy.com) and there is no forum or outside group you need to join. The workshop itself will be taught over zoom.
♚ I have a question that I don't see answered here….help?
Sure! Email [email protected] to get the help you need!
Before doing Queen, Crone, Crown, and Center when I thought about mid-life I felt uncertain and a little depressed about it. Now, I'm intrigued about what's to come and excited to continue to learn about this time and use what I learned in class in my daily spiritual practices. I really loved the guiding story and how the motifs apply to transitions in a woman's life, the source material for Hecate and Aphrodite and how multifaceted they are compared to how we've come to see them through patriarchal lens and how they show us ways to reframe how we see this time of life, AIMs/Journal Prompts and the insight from them, the herbs and magical practices.
Before I came to the workshop, when I thought about mid-life, I felt "in the forest" but I didn't have that metaphor for it…which made it feel more like wandering aimlessly but after the class I felt like I now have tools to navigate the path. I loved all the different resources – story, herbs, magic, AIMs, I now feel like I have some tools to carry with me as I go forward!