Star Magic
Training in the sacred arts of astrology, ritual, and ceremony
Star Magic is currently closed. Please sign up here to find out when it re-opens.
Star Magic: When you look up at the stars what you do see?
Possibility? Meaning? Magic?
I know that they are there waiting for you and I hope you know it too.
People love astrology.
Knowing a little bit about our stars and planets gives us insight into our own personal quirks, strengths, natural talents, and areas of challenge.
But often after we have our natal charts cast and analyzed or after a well-meaning friend has told us what our sun sign is really about, we are left with the question…now what?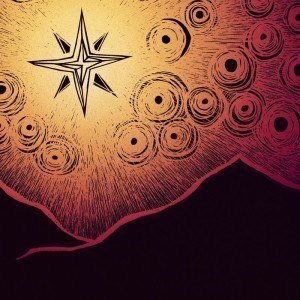 Features
COST: $600 (Spinning Gold and MTS students, please see your emails and FB groups for your student discount)
REGISTRATION: is open and ongoing
Where do I go from here?
Astrology like any sacred art, can give us a great deal of really interesting and useful information.
But if we don't know how to implement that information, how to execute the ideas we encounter, what good does it do us? The fix is simple: astrology, like most sacred arts, was never meant to stand alone.
Specifically, astrology is happiest and fullest in conversation with magic, ritual, and ceremony.
That is because ritual and ceremony-making are the means by which star knowledge is made manifest…in our daily lives right here and right now.
Our ancestors knew it, even our grandparents knew it as they waited to harvest until the moon was dark or waning.
And while there are books and courses that talk about high magic traditions and the influence of the stars, not much has been written or taught about the simple, straightforward, and incredibly potent folk magic traditions that draw their inspiration from the heavens.
In Star Magic you will learn:
how to read your natal chart
what the meanings of the planets and zodiac signs really are about
which ingredients in your kitchen cupboard and spice cabinet can be
worked with to honor planetary energies
how to magically deal with retrogrades, eclipses, squares, oppositions,
conjunctions, transits, and other celestial events so that doors open
and roads are made clear.
Best of all, you will look at the stars to find inspiration and then you will know how to act on it.
Week One: Star Stories and your seven celestial compass points, 1st house, Aries, and Mars
Week Two: 2nd house, Taurus, Venus, and Conjunctions
Week Three: 3rd house, Gemini, Mercury, and Sextiles
Week Four: 4th house, Cancer, The Moon, and Squares
Week Five: 5th house, Leo, The Sun, and Oppositions
Week Six: 6th house, Virgo, Mercury Retrograde, and Quincunxes
Week Seven: 7th house, Libra, Venus Retrograde, and the Nodes
Week Eight: 8th house, Scorpio, Pluto, Mars Retrograde, and Transits
Week Nine: 9th house, Sagittarius, and Jupiter/Jupiter Retrograde
Week Ten: 10th house, Capricorn, and Saturn/Saturn Retrograde
Week Eleven: 11th house, Aquarius, and Uranus/Uranus Retrograde
Week Twelve: 12th house, Pisces, and Neptune/Neptune Retrograde
Your Enrollment in Star Magic includes:
12 recorded lessons following the Star Magic Syllabus
A pdf course companion booklet
Ongoing private blog posts and added classroom content for Star Magic students only.