Hola, Miracles, Nothing Is Impossible!
Spring is coming in full force down here in South Central, Texas. Our garden beds went from empty to bursting forth with daffodils, hyacinths, and the tiny green peeping leaves of mistflower (which the butterflies adore), and lemon balm. I've got four antique roses ready to go into the ground and another one that is coming back nicely from the deep freeze we had at the end of January.
This is the second year we have had all of the bulbs in the ground, and it really is like magic: one day there is nothing, the next day, BAM! A flower!
It has been one of many reminders this month that nothing is impossible.
I know that many of you are still in the thick of Winter and cold.
I know some of you are feeling like the beauty and promise of Spring will never arrive.
If you are struggling right now…wondering what the point is, wondering if things will ever change, wondering if someone like you can actually do/make/speak/accomplish your dream, then let me tell you right now…. you absolutely can.
Take Adryth.
Adryth's mother is a beloved client of mine and Adryth is an amazing, brilliant, and accomplished young woman. She is also a young woman who has experienced severe health challenges and finished out her high school experience learning from home.
When it came to getting into the college of her dreams, Adryth was determined. She was not going to let an unconventional educational route or health challenges get in the way. She went above and beyond not just in setting up her application but also in getting AMAZING letters of recommendation and showcasing everything she had been able to accomplish alongside her health journey.
Adryth did the practical work, and she ALSO did the inner work. I checked in on the college situation regularly for her and as the admissions deadlines were approaching and it looked like there might not be space for her, Adryth's mother commissioned ritual work on her behalf – to make sure that the road was open, the way was clear, and Adryth would be accepted with no issues.
Not only was Adryth accepted…she also received a substantial amount of money to support her in her higher ed adventure! Oh, AND she was accepted into the Honors program at her school – quite the achievement!
Please join me in saying CONGRATULATIONS to Adryth!
And let her story remind you, whatever the odds are, whatever the challenge might be, nothing is impossible.
xoxo,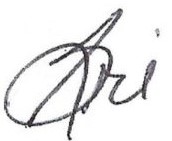 PS: I was on the Invisible Pantylines (love that name so much) podcast. You can give it a listen on Apple, Spotify, or Amazon.
PPS: My latest article for Enchanted Living Magazine is in the Spring edition and it is now out…you can learn more + subscribe to this gorgeous magazine right here.