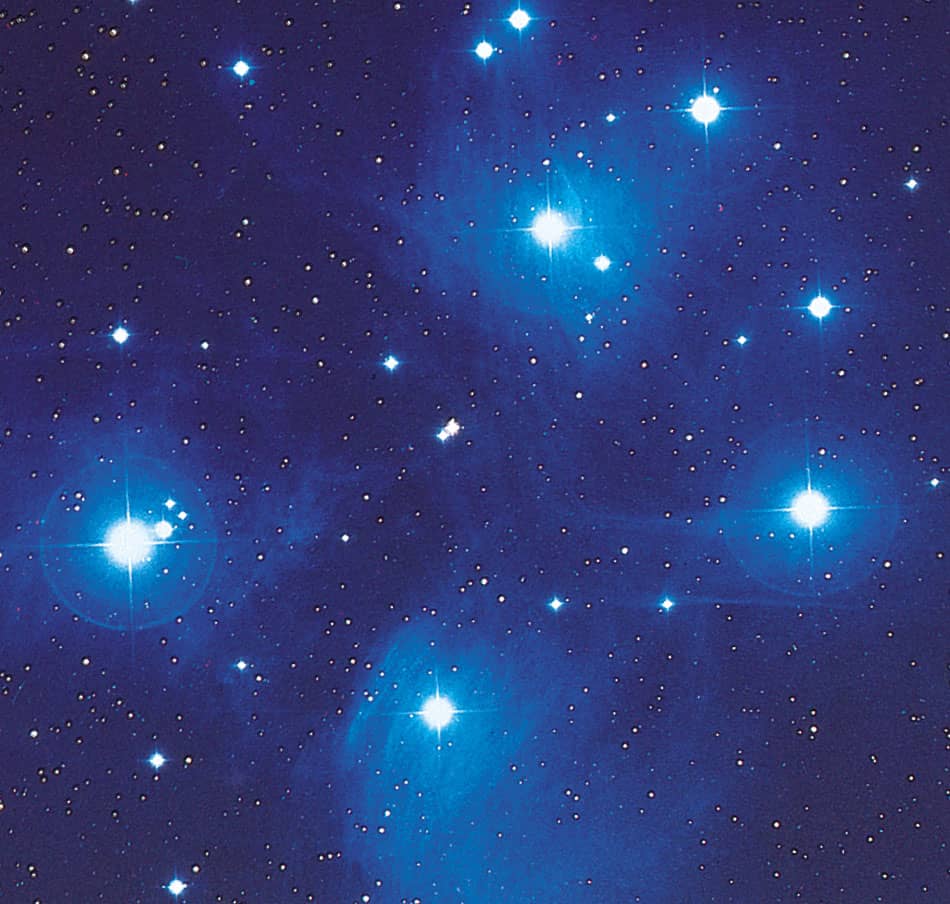 M
iracles,
Working with astrology in a practical manner that speaks directly to our lives is something we all want to be able to do. Astrology is not one of the most popular sacred arts without reason! And when it comes to figuring out how to work with astrology in a really practical manner, planning with it is right up there near the top of the list.
Unfortunately, this is also where the problems often begin. Almost as soon as we begin we can feel lost: ascendent this and ruling planet that, where is your sun and where is your moon, and what the heck does it mean that I have Mercury in the 8th house?! The problem is basic: we are suffering from information overload.
Specifically there is too much information to process and a lack of clarity about how to discern the information that is most relevant to you and your goals, dreams, and desires.
It makes sense. The study of the stars has been with us for millenia and some version is found in every culture. Many of you know how central storytelling is to my work and I truly believe that we started telling stories as we gazed up at the glowing heavens in wonder, awe, and yes, sometimes fear.
So, we have a study that spans time and culture and has been around for thousands of years. Add to that, the basics of astrology as most of us practice it here in the 21st century developed Western world, begins with 12 planets, 12 zodiacal constellations, and 12 houses that correlate to specific life areas and concerns.
Right off the bat we are dealing with 36 terms and that is before we get into major aspects (like conjunctions or squares) and even before we talk about the way that the four elements (earth, air, fire, and water) speak to each component!
So then, we try to take this information and plot it into our planners and calendars (and I don't know about you but for me just making sure I know what appointments I have on tap for the next week can feel like an uphill slog).
No WONDER we experience information overload when it comes to planning by starlight. That smart and savvy intuitive voice within you might be telling you that there has to be a better way and you know what? That voice is right.
If the biggest challenge in astro-planning is information overload then the solution is actually pretty simple. Aristotle mentioned it thousands of years ago…start with what is closest to you. Start with what you really want to focus on in the coming year.
See, this is the beautiful thing about astrology and actually all of the Sacred Arts. You don't need to know all of it or everything, you just need to know enough to make a beginning and you can make a beginning anywhere.
I am going to give you my process for planning throughout these lessons, but in this first lesson I am going to talk about how I initially approached astro-planning when I was much younger. You might be tempted to think about this as a "beginning level" or baby steps, but I will tell you from my personal experience that I have talked to many seasoned and advanced Sacred Artists who have not incorporated these steps into their own practices and once they do they are pretty impressed with the results.
Planning By Starlight Part One
Before we get into the astro-planning part I want to say a few things about planning in general. In my experience you will have the best success at planning if you do the following:
Understand that this is going to be a multi-day process – you won't get all of your planning done in one day, I don't get my planning or the year completed in a single week – I take a couple of months to do it.
Pick your planner(s) – I like both paper and digital planners. I use a filofax for my paper plans and I use my icalendar for my digital plans. The ical (you could also use outlook or gcal) function is nice because it syncs to my phone and reminds me when I have an appointment. I can also share it with my husband's calendar, and I can send invites to my clients and students for one on one sessions directly from the calendar. I like a paper version because sometimes weird things happen with digital calendars and if you have a hard copy you are set. If you want more options on planners I highly recommend JetPens. I also like to have my journal by my side.
Have your materials ready to go! Some of the things I like to have on hand include: different colored pens, highlighters, mini-sticky notes, colored mechanical pencils, and my computer. Some people really get into stickers and inserts. Some folks like to have a color-coded legend. I like to have some good music on hand too! You might want to invest in a good lunar calendar and have on hand a resource page with the astrological highlights for the coming year – like this one.
Plot out any essential dates non-astro dates first. These might be birthdays, anniversaries, national holidays, or known periods of time when you will be on vacation. If you have children, get their school calendar and plot out the days and times that they have off, special celebrations, etc. If you follow a specific religious or spiritual practice make sure that you mark out your Holy Days as well.
Now you are ready to start working with some astro info! As I wrote above, you can start anywhere. And with astrology the best place to start is with the really obvious stuff – the celestial bodies that you can actually see with your naked eye. Here are three approaches to help get you started:
Sun Sign ~ Most people's beginning point with astrology is learning their sun sign. This is the zodiac sign that the sun was transiting during the time of your birth. The sun remains in each sign for about a month and because its motion is fairly regular those month long periods more or less retain consistent start and end dates. When you are talking to someone and they say "Well of course I care about my work, I'm a Capricorn!" they are sharing their sun sign with you. These days you can literally google your sun sign if you happen not to know it. Identify your sun sign and work with that as your first (and possibly only) step in your planning adventure this year. Here is how to do it:
Let's say that your sun sign is in Sagittarius. The first thing you can do is note when the sun will be in this sign in 2019 (November 22nd – December 22nd).
Mark out that time period on your calendar. Your birthday falls in this period so obviously star that day. Then, think about how you typically feel during this time of year.
Do you feel too busy and unable to really enjoy your solar return (ie, birthday)?
Do you feel like this is your favorite time to go on vacation?
Do you want to snuggle down and rest during this time of year?
Think and feel into years past and what your experiences have been. Jot down a few notes. Then ask yourself, what would I like my experience to be this year during this period?
Think about the sun. In traditional astrology we consider it a planet and it is the planet of enlightenment and revelation. Practically speaking the light and warmth of the sun makes our lives possible. Think a bit about the sign of Sagittarius. Here is an article you can read on it if you don't know where to begin. What are some of the major themes you associate with this sign? How might they play out in your practical planning?
See? Planning with your Sun Sign! Easy!
I see the Moon ~ After working with your sun sign you may want to turn your attention to the moon. Lunar-based calendars are some of the oldest and the Moon gives us a reliable way to tell that days are passing because this celestial body actually transforms over a 28 day lunar cycle – going from seeming to be completely invisible in the night sky (during the New Moon) to full and radiant, to vanishing once more.
There are many ways to incorporate the Moon into your astro-planning projects but the easiest and best place to start in my opinion is with a lunar calendar. Get one for yourself – there are many to choose from – and treat it as a kind of journal. Each day notice what sign and phase the moon is in – this is a great way to familiarize yourself with the Zodiac too. Every day, jot down a few notes directly into your lunar calendar. These notes should describe how you felt on this day (because the moon speaks to our feelings), and record any places you felt stuck or deeply intuitive (because the moon speaks to both of those areas as well). After a couple of months of this you will start to notice patterns and get a sense of what moons are really supportive for you and what moons might pose more of a challenge. You can then consider this information in your planning efforts.
You may also want to note in your calendars when the full and new moons are every month. These days have been honored since time beyond time and a good way to begin appreciating the stars and all they have to share is by setting aside a little time during these two points each month to honor and observe the heavens. Here are some ways to do that on the New Moon and here are some ways to do it on the Full Moon.
Pick a Planet, any Planet ~ So, you are now considering the sun and moon in your plans. This is great because you can look up in the sky at any time and connect to either. As you are looking at the night sky you might see that there are some other celestial bodies asking to be noticed. They might look like really bright stars but they are not, they are actually planets. Mercury, Venus, Mars, Jupiter, Saturn, and sometimes Uranus can be seen with the naked eye in the nighttime sky at certain times of the year. (And hot tip for beginning star gazers: the best time to look at the night sky is during a New Moon because the absence of the moonlight allows the stars to shine brighter).
Planning with the planets has many layers but again, we start really simple. And with the planets the best place to start is in understanding how they work from a Sacred Arts perspective. Quite simply the inner planets (Mercury, Venus, Mars, and of course Earth) speak to practical concerns and issues – the stuff that again, is closest to us. Here is how to work this:
Perhaps this is the year when you want to draw the right partner into your life, or maybe you are getting married this year and stuck on finding the best date for your "I Do"! In that case, you might want to really pay attention to the planet Venus.
Begin by asking if are there times of the year when she is visible and times when she is not?
Does she have a special day of the week associated with her? (She does, it is Friday).
Is she going to be retrograde (when the planet appears to move backwards) at any point in the next year? Mark out those moments on your calendar.
Maybe this is a year where you really want to make some strong professional connections, publish something, or move. In that case you might want to work with the planet Mercury – the mover and shaker of the zodiac. Consider the questions we asked for Venus and then go deeper. Mercury the planet resonated to the Roman God Mercury, the metal Mercury, the Ancient Greek Hermes, and on it goes. Find out about these figures and materials. What is their story? That might seem like an arcane approach but it is actually an approach that will allow you to plan all the better with this speedy planet.
If fitness, losing weight, winning any kind of contest or competition, or developing the discipline to attain mastery in a given area is your focus then you will want to work with Mars. Again, follow the same approach outlined above.
Just Start ~ Starting small, with one planet or one sign, or even one season, can often be the best way to make a start when it comes to planning by the stars because it guarantees that you WILL actually start.
And as you do this, do not, for the love of all that is holy, make it abstract. Begin by thinking concretely about the current year we are in. What has worked for you? What has not? Where did you feel like you had enough time and where did you feel like you did not? Having answers to these questions will set you up for excellent success as you look to the stars.
As you answer these questions you might find yourself thinking: yeah, yeah, Bri – this is great and it gives me a good sense of my personal preferences, but what about the big astro-events I need to be aware of? How do I factor those into my plans? 
To which I say: hold your horses as that will be the topic of our next lesson!
And now I want to hear from you. Head over to the Canto post where you can leave a comment or ask a question. Everyone who comments has the chance to win an awesome prize – Kim Krans' The Wild Unknown Journal!
Planning by Starlight Part Two
Welcome to the second lesson in the Planning by Starlight series! This lesson speaks to the reason why so many people love the idea of planning with astrology and gets you started on that path with minimal fuss. So, just a reminder. If you missed lesson one you can access it right above this section. And remember, you can leave a comment on the blog for a chance to win the Wild Unknown Journal by artist and author Kim Krans.
We ended the first lesson with a question about how to work with astrology to plan around major celestial events, especially for those of us who are not super well-versed in astro-speak and/or who are intimidated by all of the astro terms. This is one of the biggest reasons why people start to pay attention to astrology in the first place. Maybe you experienced a particularly rough Mercury Retrograde period and then found out about this whole thing called Mercury Retrograde. Maybe you saw your life fall apart and then dramatically re-arrange itself only to find out years later that those events all occurred around the time of your Saturn Return – and then you decided to find out just what the heck a Saturn Return even is!
In today's teaching I am going to walk you through how to find out about and then plan for the major celestial events you want to keep an eye on whenever you are planning out the course of your week, your month, or your year.
Outer Planet Awesome ~ When it comes to looking at big celestial patterns that have the ability to deeply support or dramatically disrupt our lives, the first rule of thumb is to look at the outer planets. These planets include: Jupiter, Saturn, Uranus, Neptune, and Pluto. (In classical astrology you will not see Uranus, Neptune, or Pluto mentioned as they were discovered later).
The outer planets represent big patterns and themes that we all want to be aware of as we make our plans. They move much more slowly than the inner planets do, so this gives us more time to get to know the outer planets, and also means that when they do something special – like move from one zodiac sign to another or go into retrograde – the effects are felt not just by us in our personal lives, but quite often in a more universal and global manner. The movements of all of the planets are called transits and usually when we speak of transits in astrology we speak of them like this: "For most of 2018 Jupiter is transiting the sign of Scorpio". That means that for most of this year Jupiter has been moving through the constellation of Scorpio.
Understanding what is happening with the transits of the outer planets in a given year will help you make any big plans and also set you up to get the most of the coming year. We can also work with the transits of the inner planets but they tend to move much faster than the outer planets so there is a lot more data involved in those assessments.
Because the outer planets move so slowly they are pretty easy to map out:
Jupiter in Sagittarius
For most of 2019 Jupiter is in it's favored sign of Sagittarius and then in December it moves into earthy Capricorn. Jupiter loves to be in Sagittarius. During this period expect your sense of self to radically expand as new options and possibilities present themselves. With this alignment there is a sense of freedom and possibility that is pretty spectacular. Travel, higher education and learning, and the development of your own personal philosophy are energized at this time.
Saturn in Capricorn
For all of 2019 Saturn continues a long and slow transit through its favored sign of Capricorn. Saturn moves into Cappy on December 19, 2017 and will be in Capricorn for about 2.5 years. If you have been paying attention you know that Pluto is also in Capricorn throughout 2019. Either planet by itself packs an incredible punch but both of them together is something fierce. On December 2nd when Jupiter joins them we will experience a triple threat in Capricorn where the energies of constriction, expansion, learning, destruction, and re-birth are all at cosmic play. Globally we should continue to see a shaking of the foundations of some of the most apparently timeless institutions as well as an infusion of discipline, conservatism, and possible asceticism too. Personally this is a time when all of us are focused on career and career opportunities as well as getting clear on the areas where want to gain mastery, and navigating what reputations we want to cultivate and share publicly.
Neptune in Pisces
Neptune continues moving through the sign of Pisces, giving us plenty of deep ocean to swim around in and go diving for treasure. Neptune in Pisces both supports our ability to dive deeply into our intuitive selves and also to heal not only on a personal level but on a global level. It also stirs up the waters so that problems and issues that need to be seen are able to float to the surface. On the flip side, as Neptune swims through it's favorite sign we can all engage in more fantasy and problematic escapism – this is a time when it is especially easy to run up those credit card bills and engage in creative story telling that allows us to escape accountability. This is especially true during the Neptune – Jupiter squares. How to do Neptune in Pisces well? Don't lie, trick or deceive – yourself or others, note your addictive tendencies, and focus on healing.
Uranus in Taurus
In May of 2018 Uranus changed signs, leaving the fiery Ram of Aries and moving into the stable territory of Taurus the Bull. Then, it retrograded and went back into Aries for a short stint. But on March 7th of 2019 Uranus moves into Taurus and STAYS PUT. This marks a seven year cycle that is going to shake up our most solid institutions and assumptions in both the personal and global spheres. To give you an idea of what Uranus in Taurus can look like, the last time it occurred was between the years of 1935-1942 – that was the Great Depression and beginning of WWII. While this transit may not be easy, it will absolutely re-orient some of the fundamental assumptions we make and basic ways we engage with life. Expect to see tech on all fronts including AI and Robotics gain ground and importance in both global economies and everyday life.
Pluto in Capricorn
Capricorn works hard and Pluto goes deep so this pairing cannot help but leave an impact wherever it happens in your chart. Capricorn is often thought of as the career sector of the chart but I think of it more as craftsmanship. The difference is that for many of us career is a notion tied distinctly to our jobs, while craftsmanship is a virtue that we can apply to many areas of our lives. Pluto relentlessly tears down whatever is not working and Capricorn has the good sense to continue moving forward and refining all needed skill sets.
Now, for some of you this is awesome information and for others you might also be feeling overwhelmed because none of this is helpful if you do not know what qualities and areas of life each planet speaks to. Many astrologers speak about the energy of a given planet and if you like thinking about it that way you certainly can – planets do give off energy, they give off sounds, and in some cases they give off smells! Personally, I think of the planets as Holy Helpers – they are celestial bodies that resonate to specific areas of life that people are interested in shaping or influencing in some manner. Painting in BIG brushstrokes here are some of the key ideas for each of the outer planets:
Jupiter – money, wealth, wisdom, teaching, traveling
Saturn – debt, banishing, mastery, discipline, asceticism, protection
Neptune – healing, dreams, intuition, magic, love, redemption
Uranus – connection, community, rebellion, technology, progress
Pluto – destruction, power, depth, secrets, re-brith, trauma, sovereignty
Here is how I suggest you work with this information: first, make a note in your calendars of where each of these planets are. Also check to see if there are retrogrades for each of the outer planets and if there are, when those occur (we will talk about retrogrades in a sec). If one of the outer planet changes signs, as Jupiter does in December, and as Uranus does in March of 2019, make a note of those moments in your calendars as well.
Once you have plotted that basic information you have some choices. If you are brand new to this method of planning pick ONE of the outer planets – maybe you want to increase your money this year so you pick Jupiter or maybe you are really focused on healing a chronic health issue so you pick Neptune. Learn about the planet. Learn about the God that the planet is named for and resonant to. Find out what prayers were said and what offerings were made traditionally by the people who worked with this energy. Get an image of the planet and put it in a place where you will be sure to see it on a daily basis. Write out the glyph of the planet on paper, in incense smoke, on your skin with oil or lotion. Learn what YOU associate with this particular planet – take the year really getting to know it.
If you want to take this a step farther, find out where the planet is showing up in your natal chart. Jupiter is moving through Sagittarius for everyone but one person might have Sagittarius ruling their 5th house while another may have it ruling their 8th houses. Those different positions can make a big difference in how that Jupiter in Sagittarius energy shows up in your life.
If you want to go even a step further then look at how the planet you have picked is relating to other areas of your chart. Because the planet is moving through a sign it will begin to form different aspects with other parts of your chart throughout the year. If you are an intermediate or advanced student of astrology then plan with an eye to this. Obviously when Jupiter is squaring your sun you don't want to try to launch anything or raise money and conversely if it is conjunct your natal Neptune you have a really good opportunity to heal something either physically or spiritually.
As you begin to work with this method of planning you will notice that some outer planets really speak to you while others do not. There are a bunch of reasons for this. Your sun sign has a natural planetary ruler, depending on your chart you may have a planet in a very powerful position (for instance, in my chart Pluto is right on top of my Sun so I have a strong relationship to Pluto). You do not need to know anything about your chart or planetary ruler though to find out which planets really speak to you – all you need to do is pay attention to the moments when planets shift signs and when they go retrograde – those two instances will tell you if you really feel the presence of a planet or not, especially in the case of the outer planets.
Again, to use myself as an example, whenever Pluto goes retrograde I can feel it in my physical body. One year when it happened I got food poisoning and spent the day worshiping at the porcelain throne. In between bouts of vomiting I had to marvel at how precisely affected I was by the planet's movement, a planet that in astrological medicine is associated with the intestines and waste elimination processes of the body. I came out of that experience with a clear realization that I was overworked and the next day I hired a VA.
So, note when the planets are going retrograde (where they appear to go backwards in the sky even though they really are not), and then when those events happen, ask yourself – how do I feel, what have I experienced and what have I realized during this time?
Mercury Moves ~ You can work with the inner planets just as you do with the outer planets but because the inner planets move much faster, it can be a bit overwhelming to plot their course throughout the year. Instead, I recommend you focus on one planet – the fastest moving of them all, good old Mercury. Specifically, you will want to note that what the Mercury Retrograde periods are for 2019. Here they are:
March 5, 2019 – March 28th, 2019: Retrograde starts at 12:19pm in Pisces, and ends at 8:59am on the 28th.
July 7, 2019 – July 31, 2019: Retrograde starts at 6:17pm in Leo, moves into Cancer on July 19th, and then stations direct on July 31st at 10:58pm
October 31, 2019 – November 20, 2019: Retrograde starts at 10:41 am in Scorpio and ends on the 20th at 1:12pm.
Mark these dates in your calendar and then go bookmark this post that tells you what to DO before Mercury goes retrograde.
Mercury is one of the most powerful planets to work with on a daily basis. This Holy Helper rules communication, technology in the day to day, connection, networking, presentations, speech, thought, publishing, friendships, and commerce. In the body Mercury resonates to our breath, ability to extend, nervous system, and mind. Most people only work with Mercury during its retrograde period, but I fee that of all the inner planets, this is the one that we should really be paying attention to during the whole year. You don't need to map out all of the Mercury's movements through the year – but advanced students can notice when Mercury moves over important spots in their charts and beginning students can pay attention to what they encounter during retrograde periods as well as what times of the year they feel especially articulate and clear-headed.
Return to Me ~ A third way to work with planetary transits is to focus on returns. You experience a planetary return when the planet in question returns to the exact point it was at during the time you were born. Because planetary motion is regular, returns are also regular. The best known return is your solar return – also known as your birthday! Everyone experiences a Jupiter return every 12 years. Mercury returns to its original place in your birth chart every year, and most of us experience a Venus return every one to two years. Saturn returns occur every 28 years. Uranus returns to the exact spot it was in at the time of your birth every 84 years.
Planetary returns respond well to reflection. If you have marked out in your calendars what returns you might experience in a given year then you are more likely to take even a couple of hours and reflect on what you have learned since the last time the planet was in that placement.
OK, so I know this post was information heavy! As always you can leave a comment on the Canto page and if you have questions let me know and I will answer them. As you start playing with these different possibilities you will probably start to notice a pattern (actually, you will start to notice A LOT of patterns) but you may notice that sometimes there are astrologically sticky moments or that there are big astro opportunities and now that you have marked them in your calendar you don't really know what to do with them. I mean sure, you can "be aware" of them – but is there more to it than that? Indeed there is, and that will be what we cover in our third lesson!
Planning by Starlight Part Three
I am so excited to give y'all the third and final lesson in this Planning by Starlight series. Thanks so much to each and everyone of you for your participation, great questions, and comments – LOVE Y'ALL!
So, this next lesson is my personal favorite because it deals with what I think of as the number one missing piece when it comes to not just planning with astrology but working with astrology in general. And that, my friends, is magic.
So, here you are. If you followed along with the first two lessons you actually have quite a bit of information. You might be planning according to your sun sign or working with the phases of the moon. You have probably started to map out the transits of the major planets and noted when, in the course of 2019 those pesky Mercury Retrogrades are going to occur.
For more advanced students, you might be looking at how some of the major transits will affect your life by noting what area of your charts they show up in and what aspects they form with other important planets and celestial bodies. Whether you have started out very simple or you are getting into the nitty-gritty of planning by starlight, your planners are looking pretty spiffy and you should have a much better sense of the general shape of the year to come.
Now, if you have been paying attention, it is right at this point that a question naturally comes up. You have some solid-astro information plotted into your planner, yes, but what does one DO with the information? As I said in lesson two – there are more ways to work with this data than just paying attention to it – although truly that is a great place to start.
The first step to working effectively with astro-planning is to think about practical actions. I have given examples of these throughout the lessons so far – don't launch something when Jupiter is retrograde, don't have a big conversation with your significant other when Mercury is retrograde, if you want to focus on healing in the year to come work with Neptune, etc, etc. For each astrological observance you have mapped out in your planner you should ask yourself: what practical actions on my part can support this event so that it is a blessing in my life? 
Do note: that does not mean that every astro event is going to be an obvious blessing. If Saturn is going to be prominently placed in your chart over the next year then you go into the year knowing that it is going to feel like a slog sometimes and expecting to get a little existential. You can also know that practical actions focused on reducing debt, exercising, tying off loose ends and generally being super responsible will be deeply supported by Saturn while going on a Jupiter/Venus/Neptune inspired art binging and shopping spree (and sure, throw in a wild love affair while you are at it) is NOT going to work well for you, no matter how fun it sounds.
There has been a debate in astrology forever about free will vs. fate with some ancient astrologers saying that the stars are the stars and whatever they indicate is simply fated to occur while others have always disagreed and claimed that it is our relationship with the stars that is the determining factor. As a sacred artist I fall firmly into the second camp, I believe our relationship to the stars is essential to both our understanding of them and our ability to work with them and not against them. After assessing what practical actions you can take, you may find that there are certain events that really seem to stand out for you. Maybe there will be a moment in the coming year when Jupiter is conjunct your natal Sun, perhaps Pluto is transiting the area of your chart the deals with money and cash flow (the 2nd house) and it has you a bit on edge, maybe you see that Uranus is changing signs from Aries to Taurus and the last time that happened we experienced both WWII and the Great Depression and so you are wondering…how exactly does one have a right relationship with that? This is where magic comes in.
Magic is the Ace in the hole for astrologers who do not buy into the fixed fate idea of the stars. More than that, as two Sacred Arts, magic and astrology have always been deeply related. Magicians, Priestesses, Sorcerers, and Witches all have worked with astrology to give them a sense of timing and to increase their chances at accomplishing whatever it is they have set out to accomplish with their magical work.
Some magical materials and talismans are traditionally made taking detailed astrological information into account – and for that reason can only be made at certain times or during certain years. In today's world more people are familiar with astrology than they are with magic and so we see more and more people moving to magic as a way to deepen their understanding and relationship with the stars.
If there is an astrological event that is coming up over the horizon for you and you want to get the most out of it then I guarantee you the best way to do that is to marry smart practical actions with simple magic. And, very much like planning with astrology, you do not need to know much about magic in order to start working with this process. In fact, here are three ways you can start immediately:
Elemental my dear Watson ~ One of the ways that we know that magic and astrology are related sacred arts is because they share a common language and that is the language of the 5 classical elements. (For our purposes I am focusing on "Western" astrology – although much of it originated and was developed in the Middle East, and "Western" magic – although much of it has originated and developed all over the globe. To that end, I am referring to the classical "Western" elemental system, popularized by the ancient Greeks, but worked with extensively in ancient Egypt and ancient Persia). These elements are: Earth, Air, Fire, Water, and Spirit (also known  in some traditions as Ether). Every planet, zodiac sign, and house of the chart has an element associated with it. And in an individual's chart there is often one or two elements that make strong appearances as well as one or two that do not appear much or at all.
This elemental information is useful to notice when it comes to all kinds of things – from balancing your health to balancing your checkbook, but it is also very useful to know when it comes to making magic because many forms of magic also work extensively with the elements. Your initial approach to this can be so simple that it might not even feel like magic (and typically that is a sign that you are actually on the right track).
So, for instance let's say that my writing about Mercury has peaked your interest and you want to develop a deeper relationship with that particular planet. Mercury is associated with the element of Air so you might write a petition and then hang it from a tree so that the wind is able to blow through it, activating it. Or you might burn incense to Mercury on his special day of the week (Wednesday). If you want to take it deeper you might find out (or work with a professional astrologer to determine) when Mercury transits over the hot spots of your chart and set aside those days to do a little deeper work with the speedy messenger planet.
Perhaps you are really focused on physical healing in the coming year and have decided to work with Neptune. Let's take it a step further and say that you have learned that Neptune is going to be conjunct (sitting right next to) your natal moon in Pisces. The element that both Neptune and Pisces are attuned to is water. So one beautiful way to work with this magically would be to take some drinking water, place it in a clear crystal or glass container, set it out under the Full Moon in Pisces (which occurs once a year at the end of August or in September) and allow the water to soak up the moonbeams and the vibe from Neptune. The next morning bring the water inside, say a blessing over yourself for healing, and drink the water down.
The singular best way to begin exploring the connection between astrology and elemental magic is to look at your own chart and discover which element is most strongly represented there. Begin to develop a relationship with that element. Here are some questions to help you do that:
What have my experiences of this element been like in my life?

What colors, scents, sounds, places, and stories do I associate with this element?

How do I feel when I am around this element?

How do I feel when I am away from it for a long period of time?
Sunrise, Sunset ~ Another, very old, way of working with astrology and magic is by working with the sunrise and sunset. This is probably one of the first ways our ancestors combined the sacred arts of magic and astrology because it is a daily occurrence and quite visible to the naked eye.
Work with the rising sun all the way up until the point that the sun reaches its zenith in the sky as a time of drawing towards you whatever it is that you have need of. You might ask for general blessings, for increased knowledge of astrology, or for something more specific. Notice how your requests change throughout the year and notice if there are times when you feel especially resonant to the sun's presence and other times when you do not.
In the same way, work with the setting sun to remove things from your life you no longer need. Again, the requests may be general or specific. And again, you will want to notice when you feel especially attuned to the sun as well as when you might not.
Again, this magical work can look very simple. Standing in the direction of East (to work with the rising sun) or West (to work with the setting sun) and stating your need or desire out loud is one great way to get started. Take it farther by building an altar in the east or the west and doing your any attraction work or banishing work in those places respectively. Light a candle as the sun is rising in honor of its fiery strength, or focus on a melting candle as the sun sets with the expectation that whatever you are releasing or repelling will also melt away.
Moon Magic ~ Working magically with the moon is one of the oldest kinds of magic work. When we stand in the moonlight and listen to the night sounds we all feel our inner magic-maker begin to stir! Like the Sun, the Moon has phases that are idea for drawing and attracting whatever it is that you need and/or starting new endeavors, as well as phases for completing any outstanding work and tying off loose ends and also phases for celebrating what has been accomplished thus far.
The first thing to do if you want to magically work with the moon is to get a sense of the different phases. At the very least pay attention to the days when the Moon is full and then again when the Moon is new. Here is an article on making magic with the full moon and here is one for the new moon. The phase of the moon just before the New Moon, often called the Dark Moon is also a potent time, especially for self-care. Each half phase of the moon (known as quarters) is also special: the waning quarter moon is an ideal time for banishing magic and the waxing quarter moon is a great time for divination and/or sharpening your divination skills.
As you begin to explore the wild and wonderful world of lunar magic you will also realize that there is actually six months of magic in every full moon.
Again, I know I have given you all a ton of info but I really want you to have some basic tools that allow you to move from just passively noting the significant astro dates to actively working with the stars, planets, and the magic that speaks to them to create not only an organized year for yourself but a year that flows and is full of a road that is open and a way that is clear!
May it be so!