♥︎Making more money
♥︎Finding the right partner
♥︎Deepening your love relationships
♥︎Building a better business
♥︎Accessing your creativity and inspiration
♥︎Discovering your Spirit Guides and Holy Helpers
♥︎Improving and protecting your physical, mental, and spiritual health
Could this year be the year when you experience deep and abiding support for money, love, and health – all levels of health?
Could this year be less bitter, less sour, less boring, and even, maybe, incredibly YUMMY?
Are You Ready to Stop Feeling:
Magic and the Sacred Arts Are What You Need
Ready to make your year the most amazing one yet?
Ready to STOP struggling and start thriving?
Now, it's easy to dismiss magic as being too woo or out there or wacko.
It's actually pretty common for people to feel excited and attracted to magic and repelled at the same time.
Honestly, there are a lot of ways that you can do that. In fact, you probably have some ideas…things like:
♥︎improving your mindset
♥︎investing in a course that teaches you how to have better relationships, financial freedom, or more energy and vitality.
♥︎finding a life coach/business mentor
♥︎participating in a bunch of one off Sacred Arts classes – learn about crystals here and manifesting there
None of these things are bad.
They can all make a difference for sure. I'm not the kind of teacher who wants you to only commit to one person, brand, or set of ideas…in fact, I find that attitude pretty limiting.
♥︎No matter how hard I work, it/I will never be good enough.
♥︎Life is meant to be a struggle.
♥︎There's not enough to go around.
♥︎Good relationships are for other people.
♥︎No one can really love me the way I want to be loved.
♥︎They never said life was easy/fair.
♥︎My art/writing/business/dream isn't really that important anyway.
♥︎I'll never really feel safe/secure/loved/seen.
♥︎Health is a privilege.
♥︎Feeling good is for other people.
♥︎This is why I can't have nice things.
I created Your Most Magical Year because I want as many people as possible to have the experience of receiving full and comprehensive magical and Sacred Arts support over the course of a year.
I want as many people as possible to experience what happens when you add magical ingredients into your life…how suddenly roads and opportunities and insights open up…much like when we add a sprinkle of salt to caramel or chocolate to strawberries.
It all started with social media. For the first six months of 2022, I'd pop into one of my profiles to make a quick announcement or answer a private message and I would see so many stories from people feeling tired, harried, frustrated, worried, anxious, sad, and bitter. I listened to my own community members detail the challenges and worries that they live with day in and day out. I saw these same feelings cross the faces of friends and colleagues.
In so many ways life is easier than it ever way for our Ancestors. But in other ways it is harder…a lot harder. And most of us don't have access to something that our Ancestors took for granted: magic.
Magic is the missing ingredient that can make your life more savory, richer, sweeter…more YUMMY.
And as it turns out, there are specific kinds of magic and Sacred Arts practices that are especially well-suited to making our lives more delicious.
Magic that focuses on the three life areas everyone cares about:
♥︎Love
♥︎Money
♥︎Health
Magic that aligns you + your goals with the heavens through the Sacred Art of Astrology.
And most of all, the magic found in the Sacred Arts wisdom ways that you learn…and make…for yourself and in a community of like-minded Soulful Seekers.
And the thing is, this is not really an altruistic move on my part.
I think when individual people are happier, our larger communities and societies are happier too…I think having a happier life is a game changer – not just for you but for the world.
I know magic and the Sacred Arts can help us achieve that. I don't know about you, but I WANT a more joyful world!
For most of our history, we humans have relied on not just practical but spiritual actions to support us and set us up for success. Over time those spiritual actions and ideas became eclipsed and in some cases lost…it's not your fault you don't know about this magic stuff…very few people do!
That's why I'm here. To help you rediscover your own deep magic.
IT IS A DEEP AND PROFOUND FORM OF CARE
.
No matter what you have tried before.
No matter how many attempts you have made before to make things better.
If you are willing to:
♥︎Invest in magical support
♥︎Show up to do the work
♥︎Participate in our Sacred Arts community
In short, you will discover choices you never knew you had, possibilities that never occurred to you before, and you will have the confidence to embrace and make the most of them.
THAT is what magic creates.
♥︎Buying their Dream House
♥︎Quitting a Dead End Job
♥︎Finding the Right Partner
♥︎Getting Pregnant
♥︎Leaving a bad relationship
♥︎Tripling their income
♥︎Eliminating Debt
♥︎Healing Chronic Illness/Pain
♥︎Starting their Dream Business
With magic and the Sacred Arts in your life you will experience more confidence, security, freedom, ease, and delight.
You will feel held, cared for, and supported.
You will feel blessed…and that allows you to go out and be a blessing in turn. 
YUMMY is a three-part program that offers head to toe magical support and deep learning in the Sacred Arts.
Each of the ingredients in YUMMY have been taste tested by hundreds of clients and students and found to be DELICIOUS!
But this year is special because it's the first year we have put these features together into a single program.
The result? Tastier than chocolate, strawberries, and champagne!
I. Monthly Triple Threat Devotional Candle Service
Monthly Magic for Wealth, Health, and Love
The three life areas that everyone is concerned about are money, love, and health. Meet the monthly devotional candle service that covers all three areas.
The Triple Threat candle service packs a three-fold power boost into your life every single month that focuses on supporting you in making, growing, and keeping more money, increasing and protecting your health and vitality, and giving you the ability to attract more of what and who you want, all while being more loved and more loving.
What Would Life Feel Like…
…if you knew that at the beginning of each month you were being supported, blessed, and having roads open for you in the areas of wealth, health, and love?
Would it make you feel safe, supported, grounded, free, and inspired?
Would it make you feel precious and held?
What would be possible with that kind of magic on your side?
It's time to find out.
How it Works
Your candle will be dressed, blessed, and set alight in my custom candle houses at the beginning of every month. For January 2023, Triple Threat Candles will be lit on 1/21 – New Moon Magic!

Value: $825
II. Celestial Support for your Audacious Goals with the Fixed Stars Society:
Fix the Stars so that they shine in your favor!
When you work WITH the celestial cycles…when you are aware of them and understand a little bit about that they mean for YOU here and now, life becomes much sweeter.

Not perfect, of course.
But you will find that you are in the flow, that roads open, and opportunities reveal themselves, where before it seemed like there was nothing.
Create more ease, flow, and opportunities in your life with the power of the stars!
Sounds Pretty Good Right? This is why Astrology Matters.

You may be quite literate when it comes to the stars, or you might be a total beginner. In either case (and all of the cases in between) you are probably not receiving the full benefit of your astro-knowledge.
You may find yourself asking:
♥︎What do I do with the fact that there are three Mercury Retrogrades every year?
♥︎How can I take advantage of an opportune planetary conjunction?
♥︎How do I navigate things when Mars is in a bad position or Venus is going retrograde?
The Secret?
There is magic, ceremony, and ritual to address all major Astrological phenomena.
So, wouldn't it be nice to hand your chart over to someone who understands not only what the skies are going to bring, but also what can be DONE about it?
That's what I do for you in the Fixed Stars Society.
Value: $2000
III. Long-term Support for your Deep Dreams through the Sacred Arts Academy:
The Sacred Arts Academy (or SAA as I often call it) is a comprehensive program devoted to every aspect and facet of the Sacred Arts.
Divination. Astrology. Magic. Ritual and Ceremony. Spirit Work. Living a liminal life. Folklore. Healing. Plant, animal and mineral medicines. Holy Helpers and the elements. ALL of it, in one place.
The Sacred Arts are your Birthright…its time to get to know them:
The Sacred Arts Academy is the only four-year training in the Sacred Arts. Students begin with the foundational course, Spinning Gold which reveals fundamental principles of Sacred Arts through story, myth, and legend.
Spinning Gold is followed by three more courses:
Wolves and Stars – currently available
Remembering Ways – debuting Winter Solstice 2023
and The Three Rivers – coming Spring Equinox 2024.
Having magic done on your behalf is amazing.
The Sacred Arts Academy also boasts the kindest, smartest, and most delightful community of Soulful Seekers on the web…you want to know these amazing souls!
Learning to access your own magic is priceless.
In Your Most Magical Year you'll experience both.
Value: $2500
What Makes this Year the most magical ever?
♥︎Annual membership into the Sacred Arts Academy Training Program – value: $2500

♥︎Monthly Triple Threat Candle Service to increase + protect Love, Health, and Wealth – value: $825

♥︎Membership in the Fixed Stars Society so that you have abundant ease and opportunities – guided by the stars.
Value: $2000

♥︎Access to our amazing Sacred Arts Academy Student Community + Portal. Value: Priceless!

♥︎Monthly Magic Meetings featuring live teaching and coaching from Bri. Value: $7200

♥︎$4,000 in Bonuses!
All for one payment of $2300 or 12 payments of $222
Deliverability and Versatility
While Your Most Magical Year offers A LOT, we make the process really easy to join and dive into.
Once you sign up for the program, you will be added to a special mailing list that is only for YUMMY folks! We will start by asking you some questions – I like to get to KNOW my people and not just have a bunch of names and email addresses!

You will receive access to the Sacred Arts Academy, the Sacred Arts Student Commons, and the Fixed Stars Society private groups…and you will receive reminders and prompts for all petitions, group calls, and fun extras.
The Sacred Arts Academy is all about accessibility with lessons available in video, audio, and written formats.
This is pretty much the ONLY way for groups to connect with me live these days and you'll have access throughout the entire year!
Our Magic Meetings happen the last Tuesday of every month from noon – 2pm central time. (Do note that for 2023 our Magic Meeting for October will be on the second to last Tuesday so as not to conflict with Halloween/Samhain).
This is OUR time…to connect, celebrate, and converse. Each Magic Meeting has a different Sacred Arts theme, lesson or discovery that I'll highlight and there is plenty of time for YOU to bring all of your questions about all things Sacred Arts!
I want you to understand how essential these meetings are. So much of the Sacred Arts was traditionally passed down orally, mouth to ear. We are re-creating that tradition in these magic meetings…restoring a vital piece of Sacred Arts lineage that has been lost to many of us WHILE supporting and celebrating our magic wins!
But because I combine with best elements of technology – videos, transcripts, audio recordings, automated emails, and virtual forums with hands on magic-making and Sacred Arts teaching, I am able to make a special offer and slash the price once a year. 
That time? 
Right now.
Whenever I'm thinking about enrolling in a new program I always want to know: can this offering immediately make my life better?
And if it can, HOW exactly will it do that and WHERE will I see results? (I don't like investing in abstract ideas or concepts, I want things that work here and now!) 
When it comes to YUMMY, the fact is that magic and the Sacred Arts have always been turned to as the BEST way to make life better, easier, and sweeter…and the results don't show up in just one place…they show up throughout our lives in a number of profound ways.
With monthly candle ceremonies, astrological support and remediation, AND access to our Sacred Arts Academy community, courses, and LIVE Magic Meetings with me throughout the year, there is really no option other than for you to see positive, lasting, results inside and out.
And, the truth is that there is NO other offering like this out there…remember what I said earlier…we are just coming back into our relationship with the Sacred Arts and magic.
That means that ethical, ongoing, consistent, magical support for positive and lasting transformation is basically impossible to find.
Given all of this, you will most likely experience a fast and FULL return on your investment in YUMMY.
♥︎Buy the dream house.
♥︎Start the business of your heart.
♥︎Double or Triple your income.
♥︎Retire in style.
♥︎Write that book…and get a sweet publishing deal on it!
♥︎And so much more…
Join this One of A Kind, First of It's Kind Comprehensive Magical Support System Now and Make 2023 YUMMY!!!
YUMMY Payment Plan Break Down
What people have said about working with me:
Terri Windling
folklorist and author of The Wood Wife
Megan Devine
author of It's OK That You're Not OK
Esmé Weijun Wang
author of The Border of Paradise and The Collected Schizophrenias
Mirabai Starr
author of God of Love and Caravan of No Despair
When you join YUMMY you also score a ton of bonuses that are amazing, one of a kind, and oh so useful!

Bonus #1: Membership in our private forums
Value: Priceless
Our private forum and community is the best online, hands down.
Yes, I'm biased but my bias is rooted in real experience: no fussing, drama, bitchiness, or problematic behaviors but also no weird toxic positivity. Just real, unwavering, support from other Wisdom seekers who delight in discovering, learning, and discussing as much as you do!
You'll love being part of the 645+ brilliant souls that have gathered together, and from what I have seen, you will make some life long friends along the way!
This will help you:
Receive encouragement and support from our other members
Meet like-minded soulful seekers
Discover ideas, inspirations, and new creative approaches to your own practices
Experience what its like to be in a safe space with colleagues and collaborators who speak both openly and seriously about magic, divination, storytelling, alchemy, healing, and all of the other Sacred Arts.
Normalize challenges! You will find that WHATEVER is creating obstacles for you is something someone else in the group has also experienced…there is so much power in knowing that you are not alone!
Value: $150
Creative Sigh provides you with the space required to take something from a place of creative vision into concrete reality.
I know this is a struggle, perhaps THE struggle, for so many.
So I created a space where that struggle can be met…and navigated, together…a place for our Creative Sigh.
We meet once a week on Thursdays at 10:30 am cdt via Zoom.
Not for teaching or lecturing or even for talking…but for DOING and MAKING and CREATING the work that calls to your soul.
The work you know you need to be DOING, MAKING, and CREATING.
Value: $500
This video workshop was one of my most popular last year. I take you through the ins and outs of prioritizing, list-making, and organizing your time so that you can do more of what you love and less of what you don't.  Essential for all busy soulful seekers, especially those of you that want to one day go into business for yourself!
This is the workbook that answers that question…often in surprising ways that will help you cultivate healthy and right relationship with the Sacred Arts of Prayer and Blessing.
♥︎Understand that the way you were taught to pray is just ONE of many options
Ways to Arise: Emerging from Hard Times is a video series that kicks off with an original re-telling of the story of the Goddess Persephone. This series gets into the nitty-gritty of trauma and what an intelligent and ethical Sacred Arts-based response to trauma might look like…including practice steps and actions for healing and remediation.
Name wounds that are in need of healing
♥︎Feel inspired to take charge of your own healing
This training is all about the first steps that we take when we move from "beyond the hedge" of the archetypal village and into the wilds of liminal Time Beyond Time and Space Beyond Space.
Learn practical, Sacred Arts techniques for engaging with the Liminal.
Know how to protect yourself during astral journeys, trance-work, and active imagination meditations.
Recover your own relationship to the magical
Develop practices that allow you to move in and out of the Liminal Otherworld with ease and grace.
To banish something means quite simply to get rid of it. But banishing doesn't work for a lot of people because we forget that when we let something go, we also need to call something IN. This workbook guides you through a core sacred arts practice that will leave you feeling refreshed, expanded, and positively transformed.
This will help you:
If so, then this training on how messages show up and how we can best uncover their meanings will be PERFECT for you!
This will help you:
There is a deep well teachings, including mini teachings on Astrology, Money Magic, Love Magic, Business Success and Abundance practices, as well as Active Imagination Meditations (AIMs) that offer profound liminal experiences in the Sacred Arts Academy archives…you have access to all of then when you join YUMMY!
This will help you:
Develop extra insight into various Sacred Arts practices.
Experience the profound transformations that come with Active Imagination work.
♥︎ I have written two best-selling books on magic and the sacred arts.
♥︎I am a pioneering voice in restoring magic and the Sacred Arts to their rightful place in culture and commerce.
♥︎ I've created the first of its kind four-year training program in the Sacred Arts.
♥︎ I've been making magic on behalf of highly successful people for over a decade…my clients regularly show up in glossy magazines, best-seller lists, and prestigious publications.

♥︎ I work full time running my own six figure Sacred Arts business.
♥︎ Studied all kinds of magical and Sacred Arts traditions from both Western and Eastern cultures, high and low.
♥︎ Trained in the Cross-Cultural Institute so I have a cultural awareness and sensitivity that allows me to work with many different kinds of people from all over the world.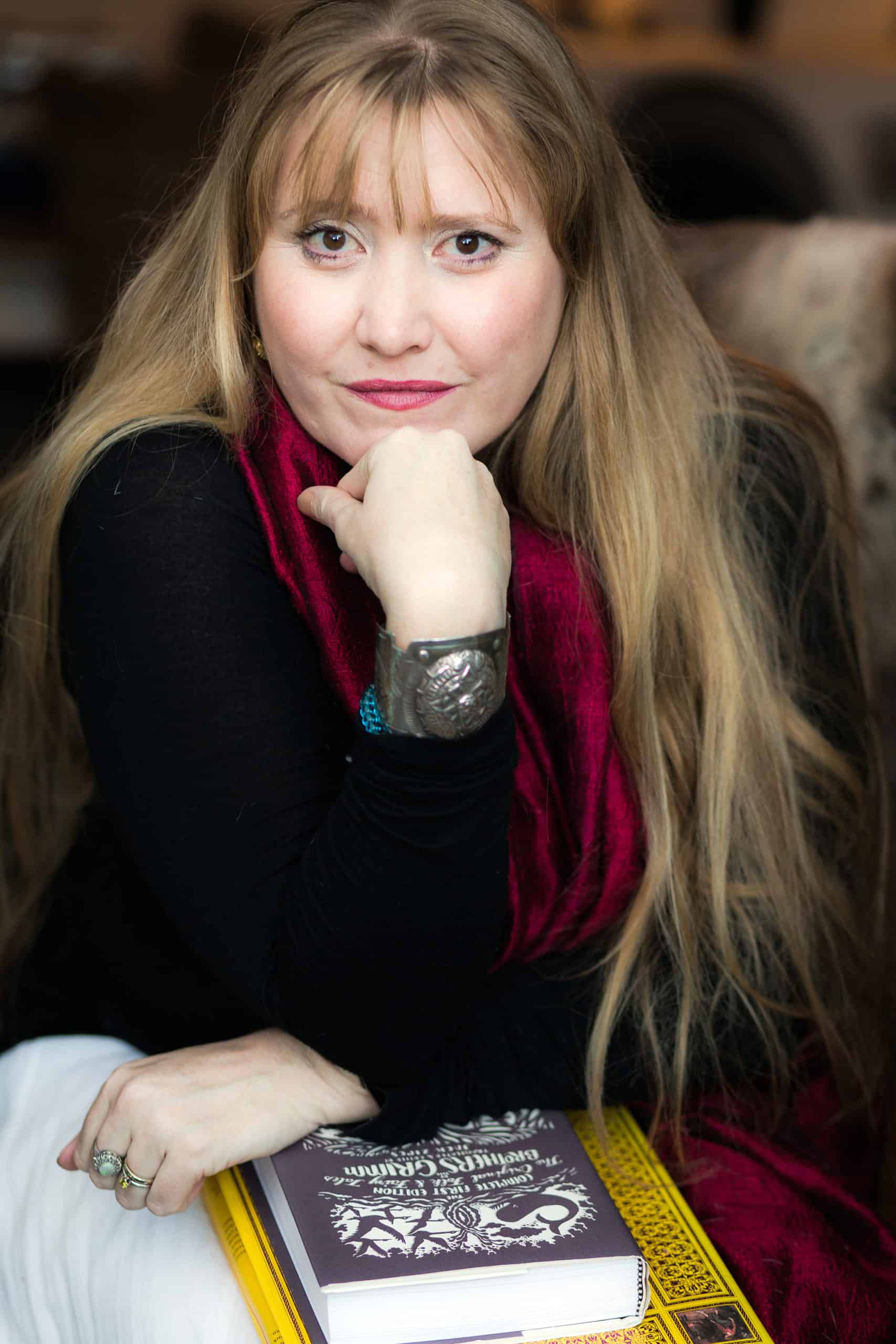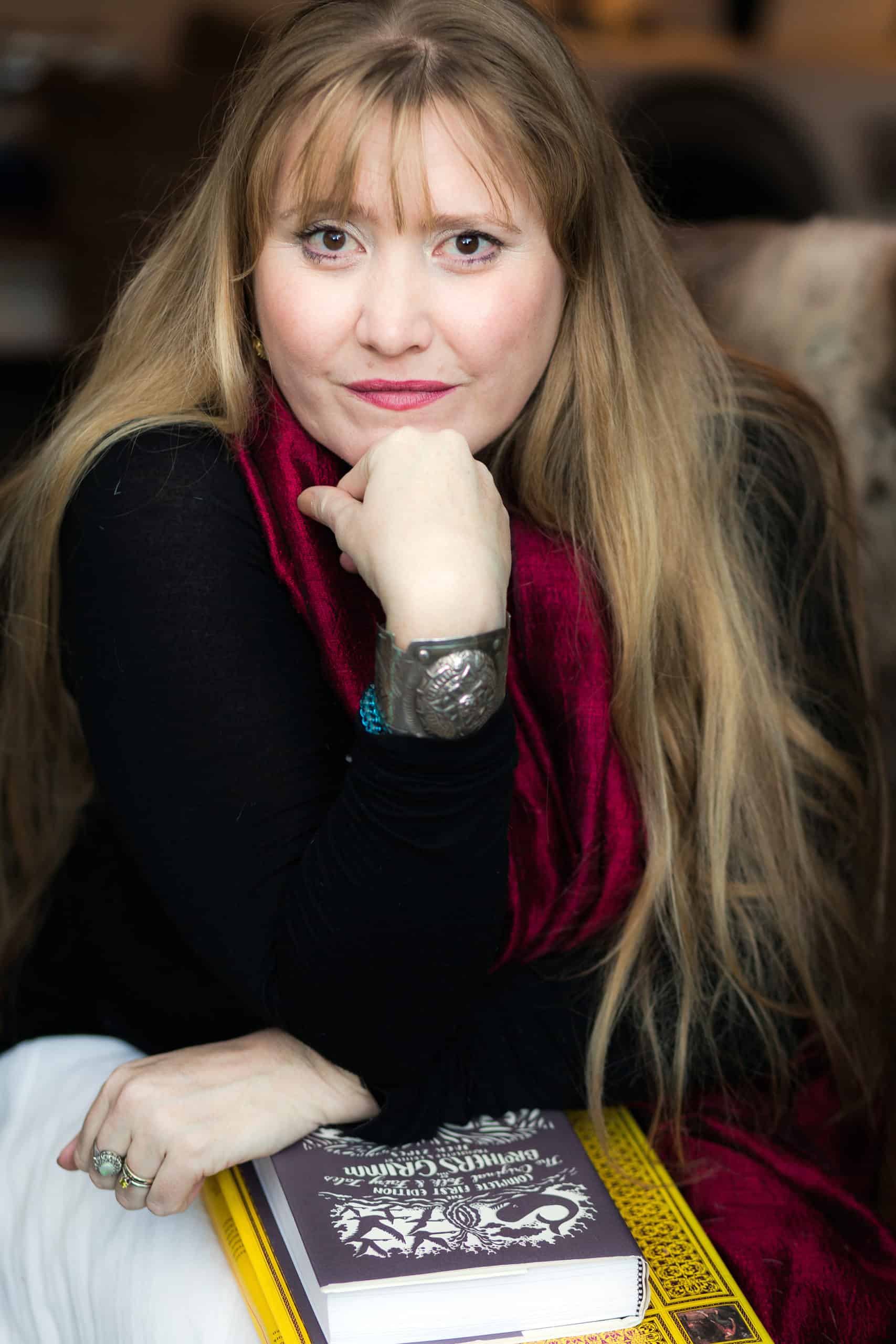 Ah, and now we get down to it. 
If you are on the fence about investing in yourself and making 2023 Your Most Magical Year, then its probably for one of two reasons.
The first is finances. You may be worried that financially you just can't make it happen. And the fact is, it might not be the right time for you.
Here is what I have learned from watching clients and students who really had to stretch to invest in themselves and in magical support: every single time they have been more than thrilled that the decided to take the plunge.
The way one student put it was: I felt like I couldn't afford to do it, but afterwards what I knew was that I couldn't afford NOT TO.
Sit with that and see what comes up.
The second reason, and this is the BIG one is…that a part of you just isn't sure, isn't convinced, isn't confident that you really at the end of the day BELIEVE magic can make a difference.
Don't you need to believe?
Honestly, you don't. 
Magic is like sunlight or air…it doesn't really matter what you think about those things…they are here, you can't argue with them, you can only choose to be aware of them or not, to appreciate them or not, to make the best use of them…accept the gifts they are…or not.

Magic and the Sacred Arts have been around since life has been around.
It's less a question of belief and more a question of this: do you want to have a relationship with magic and the Sacred Arts?

Do you want to invite Magic and the Sacred Arts in and let them do their amazing work in your life? 
Is it time to finally start paying attention to these powers that have been walking along side you the entire time?
If you do, if it is, then you are ready.
Here is what I know to be true.
The Sacred Arts and Magic are two of the oldest participants in human culture. We find them everywhere and in everything.
You do not need to believe in magic to have it benefit your life.
You do not have to identify as a "witch", "shaman", "magician" or "sorcerer" in order to benefit from magic.

You do not need to be invested in the "occult" in order to experience magic for yourself.
The Sacred Arts have been with us all along.
Look hard enough at your own life, your family history, the observances you keep and the celebrations that you make and you will find that magic has been there all along.
Magic is bigger than any box that anyone might try to put it in.
It is meant to be part of our daily lives…and to make those lives easier, sweeter, and more delicious!
Magic is meant for you.
Is YUMMY right for you?
You can come from any walk of life, any faith tradition (or none), any story and any situation to benefit from Your Most Magical Year.
If you are ready for your best year yet – then this is for you.
If you feel like there is a missing ingredient in your life, something that could make it sweeter and deeper and richer – then this is for you.
If you love magic and want to learn more about it from a master in the craft – then this is for you.
If you are looking to substantially improve one or more areas of your life – then this is for you.
And if you aren't sure what you need, but you know something needs to change – then this is definitely for you.
Magic with a Mission
Any Sacred Arts work should be rooted in the twin qualities of respect and generosity.
This is work that I am privileged to do on behalf of my community and with that privilege comes responsibilities.
To that end, a portion of each YUMMY sale goes to the Adopt a Native Elder project and the Hope House Ministries.
Much of magic and the Sacred Arts deals with honoring, understanding, and respecting the Unseen.
Elder populations, especially our Indigenous Elder populations, and indigent populations, are two of the least visible, seen, or supported groups…may our collective magic today help change that.