Miracles,
Do you have a business dream?
A vision of running your Sacred Arts, mystical, magical business?
Do you feel the call to take your learnings and abilities out into the world so that they can enrich the lives of others?
Have you wondered if you could share your love of the magical and meaningful with the world and get paid for it…even as a part time endeavor?
Is there a small voice whispering that you could have more freedom, more joy, and yes, even more money if you would commit to the work of your heart?
If you answered yes to any of the above then you are ready to join me in Mind, Body, Spirit…Business!!! – and it is open for registration right now.
In this Mind, Body, Spirit…Business!!!, I take you through the ins and outs of what you need to have (and not have), do (and not do) in order to run a successful business in the Mind, Body, Spirit/Wellness industry and in the Sacred Arts niche.
You will benefit from my own journey of learning about how to start a business from the ground up – which is exactly what I did when I started – and I will share with you the exact steps I took along the way that allowed me to move from a one woman business with no start up cash and an ugly website into a thriving mid-six figure business.
There is no fluff, no hype, and no complicated jargon…and there are no "too good to be true" scenarios.
There is the normal richness of content that you all expect from my work and a lot of actionable directions. PLUS an awesome community of friends!
If you are longing for more freedom in your days, more joy in your work, and more money in your bank account then you are really longing to start your own business. Let me show you how.
Mind, Body, Spirit…Business is open for registration now through midnight on Friday, August 5th.
The course begins on August 27th right in time for the Virgo New Moon…the perfect astro to sow seeds of intention around your business dream!
Sign up here.
xoxo,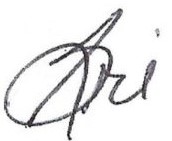 PS: If you sign up between now and 5pm cdt tomorrow, you will also receive a special bonus teaching that I put together that gets into the nitty gritty of "marketing" – I prefer storytelling – via email and how some changes by Apple and Co in the last 6 months have radically changed the best way to reach out to your list. This is  really important and I talk to seasoned entrepreneurs everyday who don't know about it! Join me here.