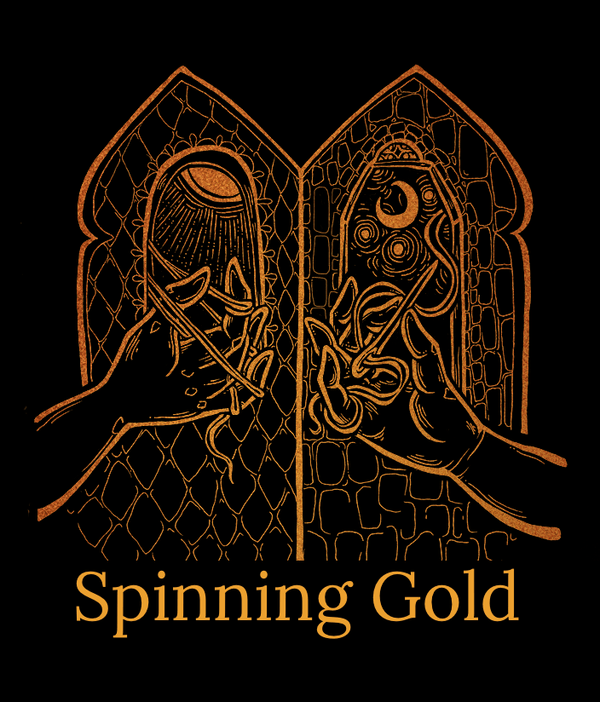 Miracles,
I have been blessed to have THE BEST students in
Spinning Gold
over the years. Here are some of the things they have said about the program:
"Authenticity, substance, it truly serves something unique. Many magic courses are lightweight. Others are useful for teaching tech but they don't talk about right relationship or spiritual principles. A person who doesn't know themselves but has built up their magical power can cause a lot of damage not just to others but to themselves. The writing prompts urge each student to go deeper. This helps the student truly know themselves, what they are devoted to, and avoid buyer's remorse manifesting. I think this approach brings out the best in people, which is essential for the health of our many worlds." – Shayla
"How much I am learning and how accessible it feels – there is no pretense or posturing. It is very approachable and welcoming."- Sharon
"I love the use of story linked to magical practices- it brings the work to life in a way other courses haven't and I love that it connects it to our ancestry- I also love the calls as those are really helpful for clarification and deep diving into sticky areas/being aware of safety guidelines that aren't talked about in other programs (from my experience)." – Dawn
"I love all the implementation… making manifest."
-Becky
"The range of practices. There's definitely something new to think about learn about with each module, and each implementation period has a practice that's also new to me, so that's been interesting to try out as well." – Babak
"The structure of sharing a story and then unspooling the wisdom from it."- Paige
Are you feeling inspired already? Then it is time for you to join us!
Reminder: registration closes tonight at midnight tonight central time.