Praise
From clients, students, and fellow sacred artists.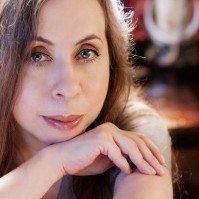 Theresa Reed
I've studied magick myself for many years so I am well versed in it – but Bri has a depth of understanding that surpasses any knowledge that I may have. And what really impresses me about her is that she still manages to remain humble even though she has gobs of mystical talent and wisdom. 
Her work is egoless and her mission is service, pure and simple. It's this kind of energy that produces the most clear and effective magick in my opinion. Bri has been studying root magick for many years and she's also a spot on accurate intuitive reader.
Recently, I sat down with her for a tarot reading and was very pleased with the results. In fact, a few things have already come to pass! She not only nailed my situation but was able to give me some magickal remedies for some issues I was facing. This type of reading is excellent for those of us who wish to add some sort of ritual element as an aid to life's problems. If you are looking for a real life miracle worker, Bri is the one you want to see – NOW.
Fabeku Fatunmise
I'm no stranger to mojo management. I've been around this shizzle for years. I've seen a lot + done a lot + worked with a lot of people. I don't impress easily.
But Bri's shazam has totally wowed my face off.
She's the real deal + her magical chops are first rate. Each time she does work for me, I see clear + concrete results. (I'm all for magic. I also need a tangible outcome.) Bri is sensitive + responsive + wildly cool + totally plugged into big pools of kapow. She's the mojo maker with the mostess + my go-to person for amping up my BOOM!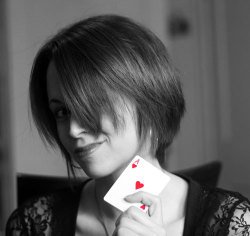 Melissa Haney
Bri — I just wanted to tell you the reading schedule ideas you gave me are working BRILLIANTLY.
I have created a workflow and I'm getting all kinds of new clients trickling in.
Alexandra Franzen
Bri's full moon candle report is a little sprinkle of encouragement + shimmer-dust, every month.
I love her individualized insights, her predictions, and most of all — her massive heart.
After all — it's never a bad idea to have a root magic ritualist on your side.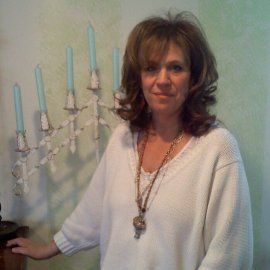 Lisa Claudia Briggs
As an intuitive I can tell quickly who has talent and who doesn't. Bri is attuned and clear and knows how to deliver the information beautifully but also has an amazing breadth and depth of skills that most healers don't have. She knows a lot about alot. She's an interesting mix that translates into a powerful experience.
She's part of my personal Wise Woman Council and I trust her (and love her!).
Erika Lyremark
Bri Saussy keeps my magic + mojo in line
and ON FIRE.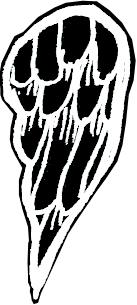 I love, love, LOVED the personal attention that we received! This class felt like a genuinely important vessel of love and teaching, rather than just a book and a series of lectures. I appreciated the time spent on questions during and in between classes, and the openness with which you taught and shared with us. Star Magic was one of the first times in my life I've felt both comfortable and excited raising my hand!

I also loved the personal star charts. I've seen my chart in the past, but it was NEVER as clear and easy to read as the chart you made! It's absolutely indispensable.

The blessings at the beginning and end of class were both beautiful, moving, and sacred. I loved the way you set the sacred space - class itself became a ritual and I could feel the difference, the special quality of energy! I don't know how quite to describe it, except to say that the energy flowed easily, openly, and joyfully.
Paige Zaferiou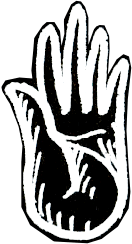 Thank-you so much for your amazing help!! You answered questions I had but didn't know how to ask.

With your combo of intuition and business skills you totally rocked!
Susan Barnes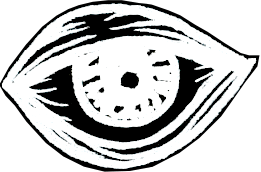 Lovely Bri! Thank you sooo much again for your work, I've noticed huge changes. My old job that I loved and missed called me to work again and after a long journey I finally found the medicines that work for me. You.are a truly a gifted worker.
Amanda B.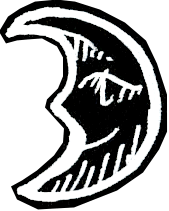 Whether you are struggling to find clarity in your work or need a pair of fresh eyes to see where you excel and where you can fill in some gaps, Bri is the magic maker for you.

Jacquelyn Tierney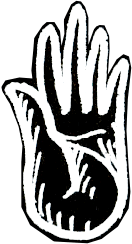 I wanted to share that I have now finished and passed all my studies with Distinction! After purchasing a mojo bag for success and academic excellence from you and having you burn some of your excellent devotional candles, I have completed, and as previously mentioned to you my steady work goal arrived. Thank you!
Emine G.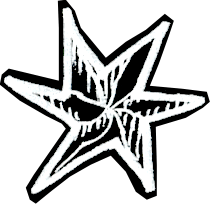 I just had to tell you thank you one more time! I have had such a successful first week back at school! I've been hired at a school teaching kids (my career choice!), I've been asked to play in several ensembles on word of mouth alone, I'll be performing at the largest music convention in the country in February because I auditioned and made our top ensemble,I'm teaching privately, and I'm so much happier than I ever knew I could be! I know that this is because you really helped me to set upon the path you opened up! I feel like a whole person for the first time in a long time. I keep you in my prayers. Thank you so much!
Robyn J.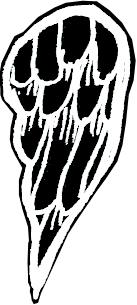 The experience was like talking to a best friend; I had never felt I connected with most of the other people I've consulted with. It was so positive and compassionate, but most of all reinforced my intuitions, which I tend to doubt. I couldn't be more pleased with my experience!
C. M.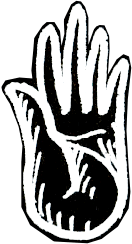 Your sumptuous energy grounds and energizes me all at once! It is a rare gift to have a session with someone that helps nourish my experience of inner peace and stability while also sparking (and sparkling) joy and manifestation in all areas of life.
Sydney Rebecca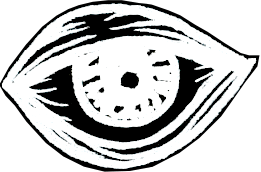 l love the fact that Bri has so much wonderful knowledge on multiple subjects and is unsurprised by anything that you tell her. Her compassionate and caring attitude really touched me. She doesn't only tell you things, she teaches you too! Before I had the reading I really didn't know if my situation would change or if it ever could, but to have her reassure me that things will get better and there is light at the end of the tunnel has made a huge difference in my life already.I have now been thinking more positively and things have definitely improved.
Crystal Clarke